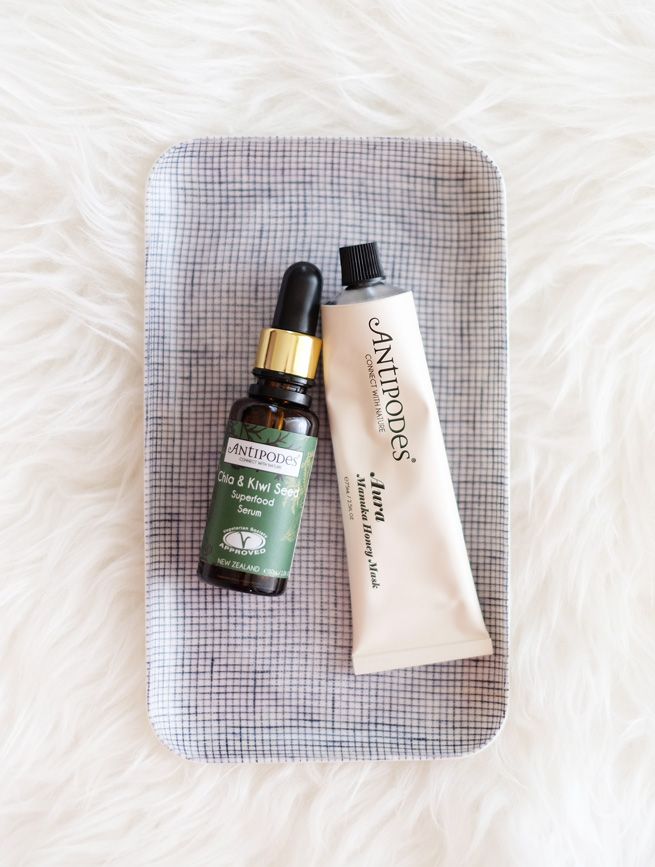 Lucu memang. Saya naksir dan penasaran sama produk
Antipodes
karena sering terjual habis di
Benscrub
. Kedengarannya norak banget ya? Hehehe. Tapi memang begitu lah, karena sering
sold out
itu justru saya baru tau kalau produk Antipodes kualitasnya bagus banget dan tentunya terbuat dari bahan-bahan alami.
Untuk
Aura Manuka Honey Mask
saya penasaran karena ada nama 'Aura'nya dan mengandung madu Manuka – yang aku tau sendiri khasiatnya selama ini. Masker ini selalu jadi andalan saat saya butuh kelembaban ekstra untuk kulit wajah dan selalu jadi produk andalan ketika saya lagi kecapean atau terlalu banyak beraktifitas di ruangan ber-AC.
Nggak hanya melembabkan, kulit terasa dingin dan kenyal. Mood juga lebih semangat karena aromanya jeruknya yang
fresh and relaxing
. Sesuai dengan petunjuknya, masker ini bisa digunakan untuk mencegah atau merawat jerawat yang muncul di wajah (apalagi saat datang bulan!).
This facial mask delivers an intensely moisturising, cleansing and anti-oxidising treatment. It is the ultimate solution for spotsand blemishes. Fragrances of vanilla pod and mandarin linger to bring peace and balance to your aura. Suited to most skin conditions, especially blemish-prone. Also ideal for treating spots and blemishes as they may arise.
Cara pemakaiannya hanya mengoleskan ke wajah yang sudah dibersihkan, diamkan selama 15 menit. Lalu bilas dengan air hangat.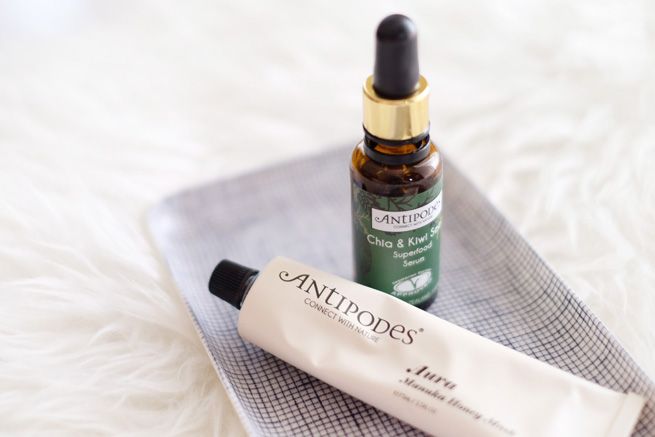 Produk kedua adalah
Chia & Kiwi Seed Superfood Serum
. Kalau yang sudah memulai hidup sehat pasti agak-agak lucu pas denger ada serum ini terbuat dari biji chia dan biji buah kiwi, unik dan juga saya yakin khasiatnya pasti dashyat hehe. Saya sendiri hampir setiap hari mengkonsumsi biji chia dan buah kiwi (kalau lagi musim dan lagi banyak dijual di supermarket).
Coveted chia seed oil blended with nutrient-rich New Zealand kiwifruit seed oil helps feed your skin to restore youthful vitality and natural sheen. This superfood serum is abundant in essential fatty acids that promote skin health and wellbeing by locking in moisture, and providing endurance against everyday stress. Gently scented with jasmine bloom and ylang ylang. Suited to most skin conditions, especially dry and flaky.
Karena kandungan serum ini sudah 'super', Chia & Kiwi Seed Superfood Serum selalu saya gunakan saat saya lagi kecapean dan kulit lagi butuh
dopping
untuk lebih
fresh
dan nggak kusam. Nggak hanya lebih
fresh
dari luar, tapi juga terasa dari dalam.
Inside and out.
Karena teksturnya yang seperti minyak, jadi saya hanya menggunakannya saat malam hari supaya kulit wajah juga dapat kelembaban ekstra saat sedang tidur. Saya selalu menggunakan dua tetes serum setelah wajah diberi penyegar atau
toner
, lalu mengusapnya ke seluruh permukaan wajah, leher hingga bahu. Setelah itu saya selalu melapisinya dengan krim malam dari Aurelia Cell Revitalise Night Moisturizer atau
Menard Saranari Night Cream
.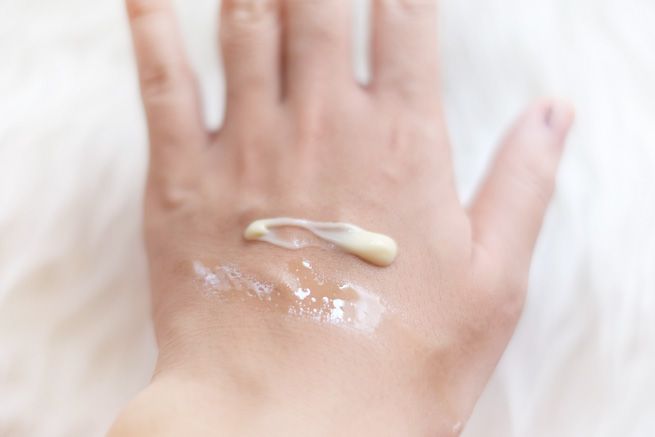 Atas: tekstur Aura Manuka Honey Mask, bawah: Chia & Kiwi Serum
Saya nggak mau rugi karena kandungannya yang sangat baik untuk kulit, jadi dipakai aja sampai bahu-bahu hihihi. Apalagi saya sering pakai baju
sleeveless
dan
off-shoulder
. Walaupun tidak ada efek yang 'mengejutkan' setelah menggunakan Chia & Kiwi Seed Superfood Serum tapi saya selalu menggunakannya untuk perawatan sehari-hari.
Okay, semoga reviewnya membantu yaaa.
Antipodes
bisa dipesan secara
online
di
Benscrub
dan untuk baca review Antipodes lainnya bisa baca di blognya
Kae
dan
Agnes
.
Thanks for reading!
Read more:
My At-Home Spa Treatment