Liquid lipstick
yang jadi incaran saya setelah
Girlactik Matte Lip Paint
adalah
The Balm Meet Matt(e) Hughes Long-Lasting Liquid Lipstick
. Kebetulan memang saya penggemar merek The Balm dan sedang berusaha mencoba satu per satu produknya, jadi
liquid lipstick
-nya pun jadi incaran saya.
One thing that I LOVE about The Balm is their cute packaging,
gemes-gemes banget ya kan! Kayaknya setiap produk yang dirilis oleh The Balm memiliki cerita masing-masing di balik nama dan produknya.
Introducing a truly loyal long-lasting liquid lipstick—Meet Matt(e) Hughes. With eight dreamy shades to choose from, you can take your pick from this hopelessly devoted collection. This long-wearing formula has a comfortable matte finish with no commitment issues. These matte vanilla mint liquid lipsticks are stuck on you without feeling clingy! Source: The Balm
The Balm Meet Matt(e) Hughes Long-Lasting Liquid Lipstick
terdiri dari 8 pilihan warna. Delapan pilihan warna tersebut cukup variatif, dari warna
nude, pink, orange
hingga
maroon
.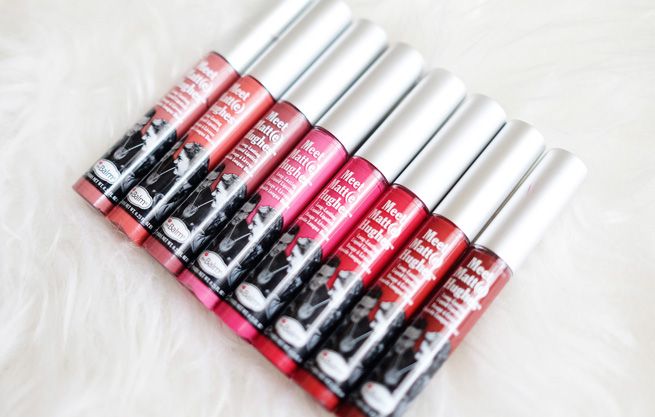 Jika dibandingkan dengan
liquid lipstick
dari merek lain seperti Anastasia Beverly Hills dan Girlactik, harga jual The Balm Meet Matt(e) Hughes Long-Lasting Liquid Lipstick memang tergolong lebih
budget friendly
.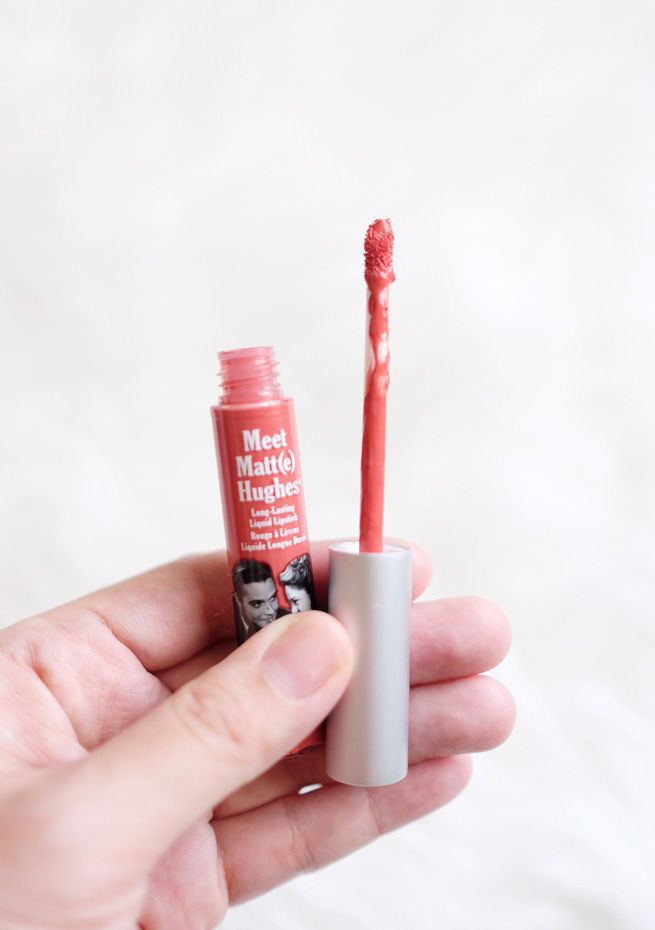 Formulanya nggak membuat bibir kering. Hasilnya
matte finish
dan sama sekali nggak
cracking
selama dipakai seharian. Ketika di aplikasikan ulang juga nggak menggumpal. Teksturnya nyaman saat dipulaskan ke bibir, aplikatornya mudah digunakan dan presisi. Saya juga mencoba
liquid lipstick
ini dengan makan makanan yang berminyak, hasilnya masih tetap bagus dan tidak
bleberan
kemana-mana (
oh well
tergantung cara makannya kayak apa juga sih hihihi).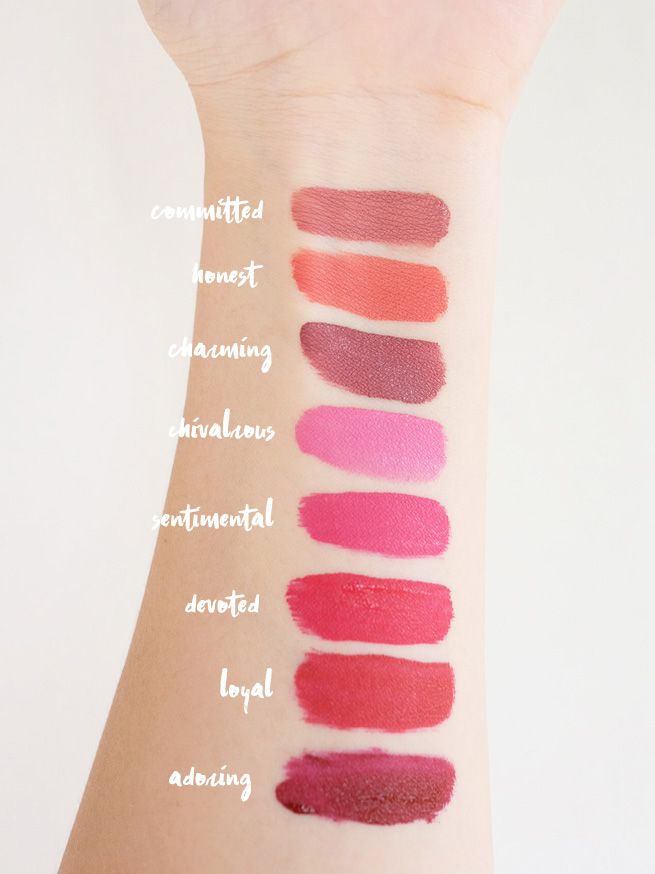 Untuk warna yang lebih natural dan tipis, cukup pulas sebanyak satu kali di atas bibir. Sedangkan untuk hasil yang lebih
pigmented
dan tahan lama, pulaskan lipstik ini beberapa lapis agar hasil akhirnya maksimal. Overall,
coverage
-nya masih sama bagusnya seperti Girlactik Matte Lip Paint.
Satu hal yang saya suka banget adalah sensasi
vanilla mint
yang terasa sewaktu saya mengaplikasikan di bibir, rasanya dingin-dingin gimana gitu hihihi. Ini dia
swatches-
nya: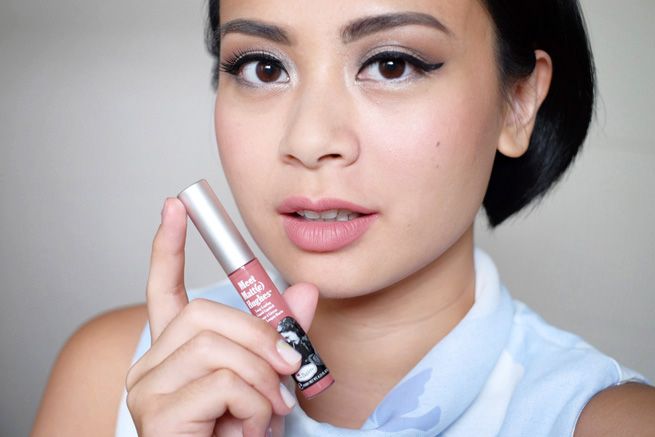 COMMITTED – pinky nude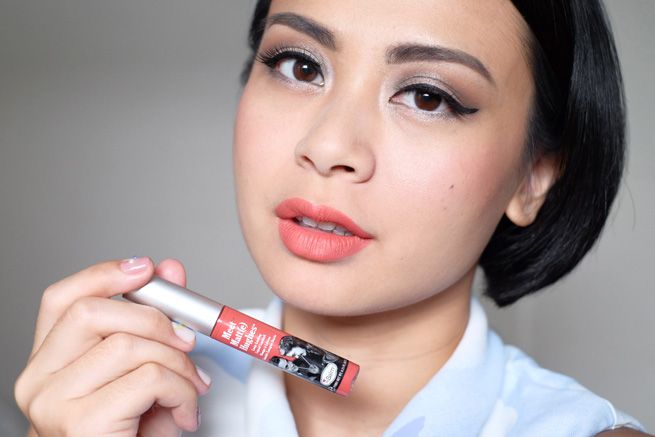 HONEST – warm coral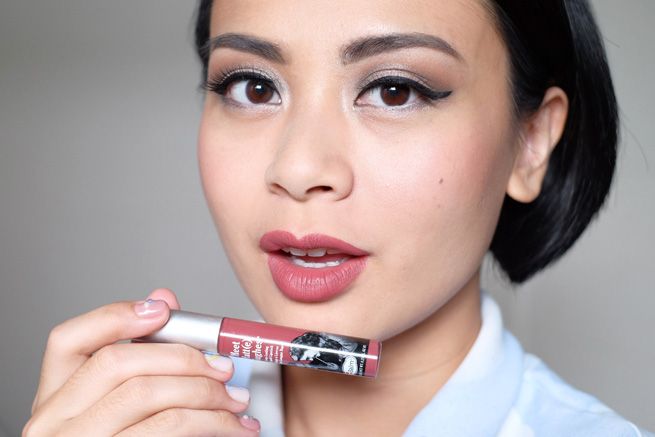 CHARMING – rich mauve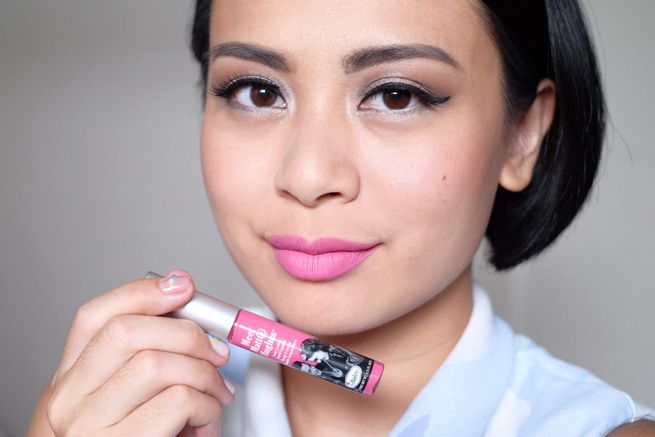 CHIVALROUS – bright pink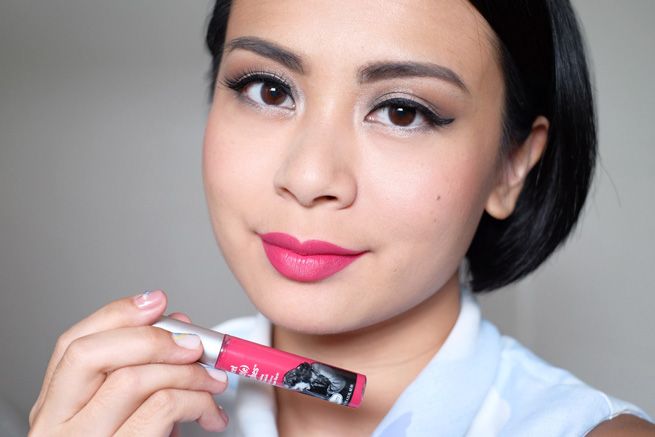 SENTIMENTAL – warm magenta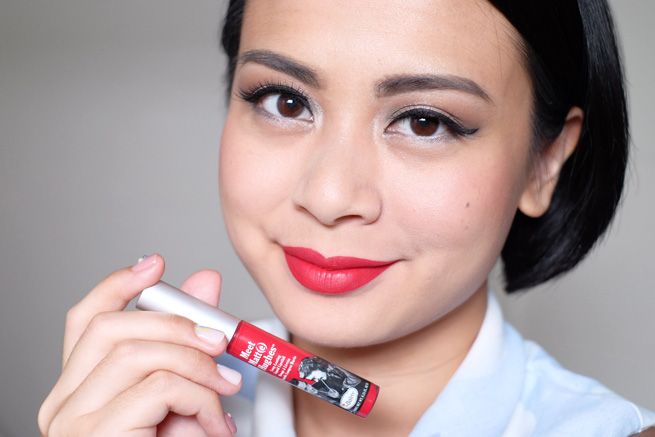 DEVOTED – bright red

LOYAL – deep red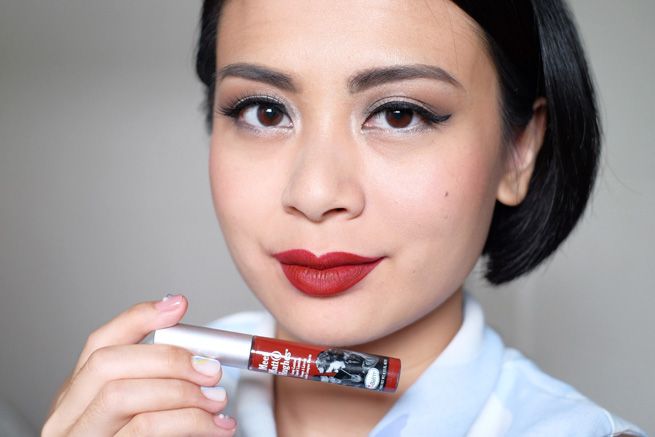 ADORING – merlot (rich red/wine)
That's all!
Semua warnanya cantik-cantik banget, tapi berikut ini warna favorit saya: Honest, Committed, Devoted dan Adoring.
Where to buy?
Saya pesan dari reseller langganan saya
@makeupmodellare
(LINE: @shopmodellare), kebetulan baru
restock
juga produknya. Ada yang sudah pernah coba The Balm Meet Matt(e) Hughes Long-Lasting Liquid Lipstick? S
hare your thoughts please :)
Gel manicure by two.cents, eye makeup by Carlos Shu