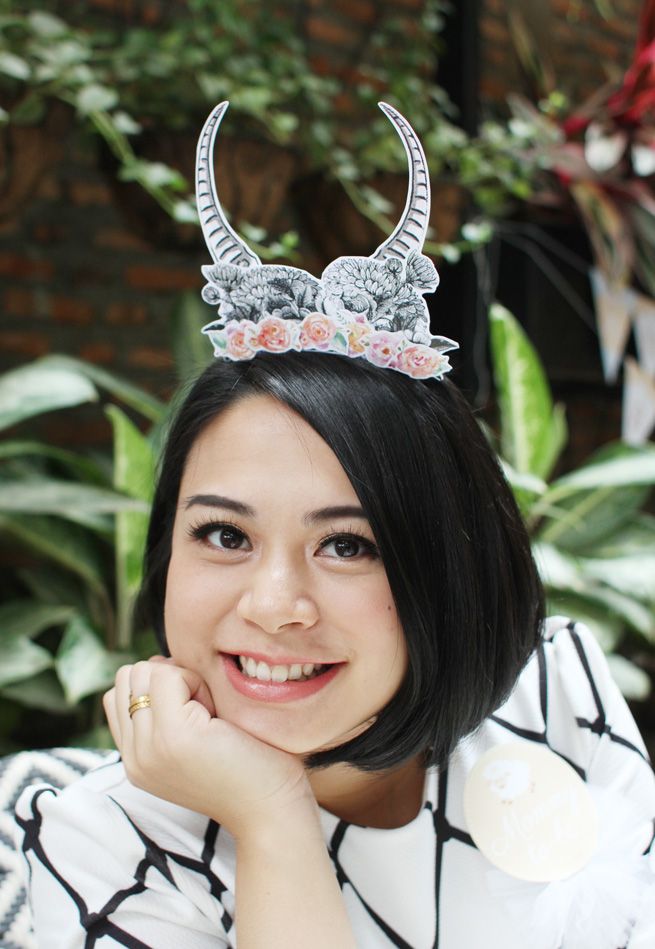 Minggu lalu, saya dan sahabat saya, Anya, dapat surprise dari teman-teman terdekat kami. Kakak ipar kami,
Kania
dan Starina, plus sahabat-sahabat terdekat kami berdua menjadi pelopor dibalik
surprise baby shower
ini. Kebetulan kakak ipar saya, emang paling jagoan ngurus-ngurusin ginian hahaha. Dan kebetulan memang Teteh juga kenal dengan sebagian besar teman-teman dekat saya. Saya sama sekali ngga nyangka sih dibikinin
baby shower,
walaupun ada teman saya yang sempat keceplosan soal
baby shower
yang bertema
"Holy Sheep Baaaby Shower"
ini. Kebetulan saya sejak hamil sering pelupa dan sering ngga mudeng, jadi sama sekali gak curiga sama teman-teman yang ikut merayakan
baby shower
ini.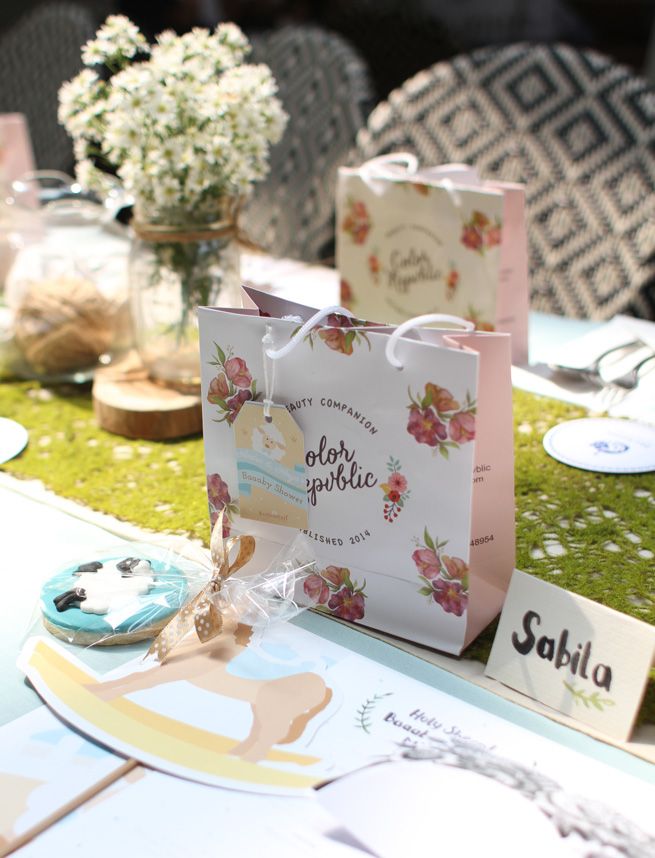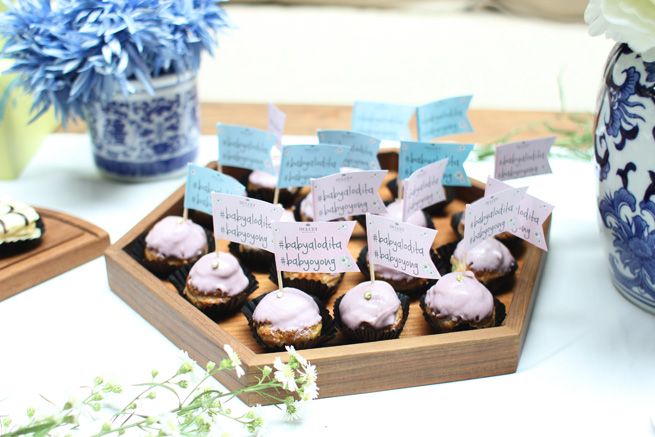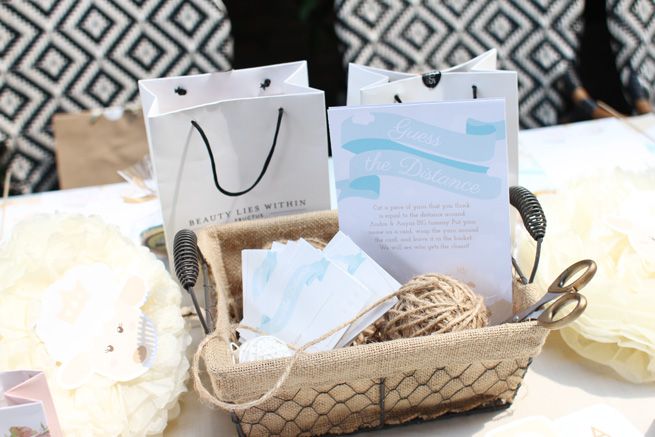 Saya dan Anya pun awalnya bertanya-tanya saat teman kami,
Lizzie Parra
, menyebarkan undangan dengan gambar kambing yang super gemesin via Whatsapp. Saat
baby shower
,
Ucita Pohan
selaku MC siang itu, bercerita soal betapa tergila-gilanya saya dan Anya dengan sop kaki kambing
Bang Anen
– dan kebetulan juga tahun ini adalah shio kambing.
Pokoknya acara siang itu udah disiapin banget sama para panitia, saya sampai ngakak-ngakak karena tiba-tiba Uchiet bisa jadi MC-nya! Padahal sehari sebelum
baby shower
, saya pergi seharian sama Uchiet.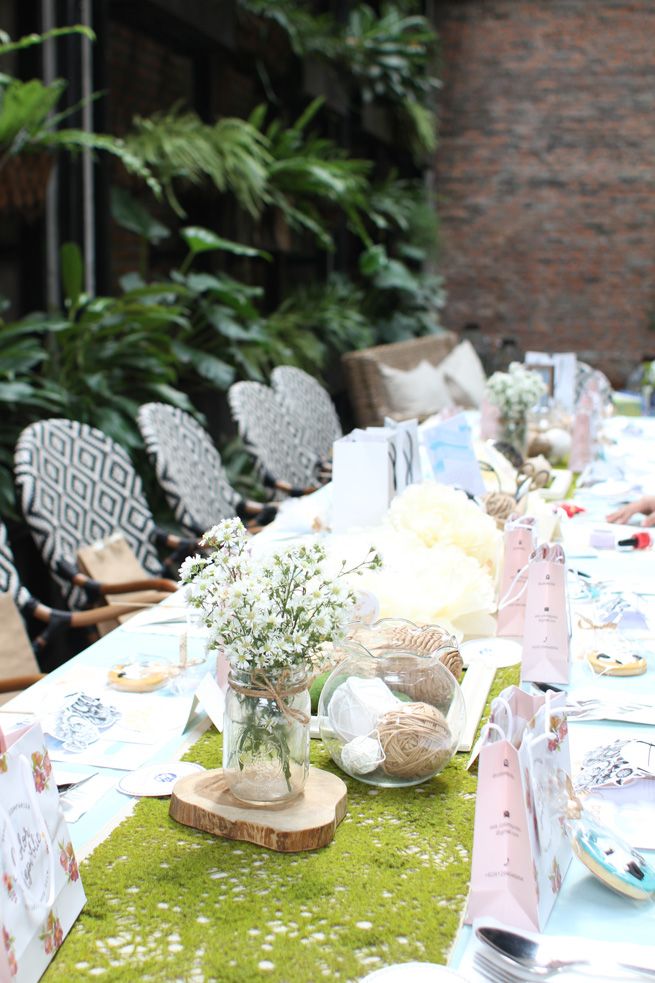 Ngomongin soal dekor dan perintilan
baby shower
,
Teteh
paling ngerti kalau saya ngga suka
pinky-pinky
dan kebetulan juga memang harus netral karena
baby
saya dan Anya berbeda kelamin. Hampir sebagian besar pendukung acara dipilih oleh Teteh. Thank you teh!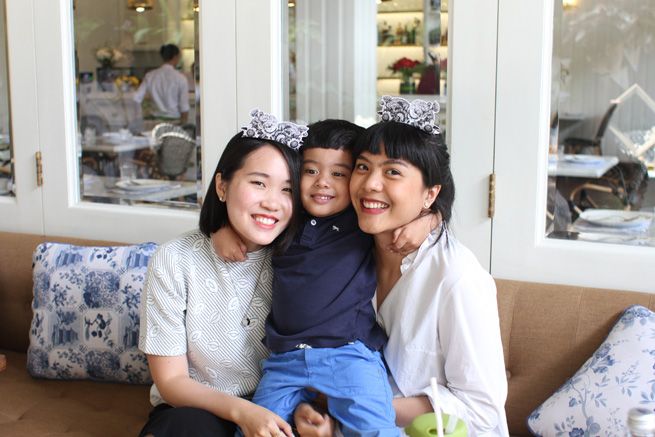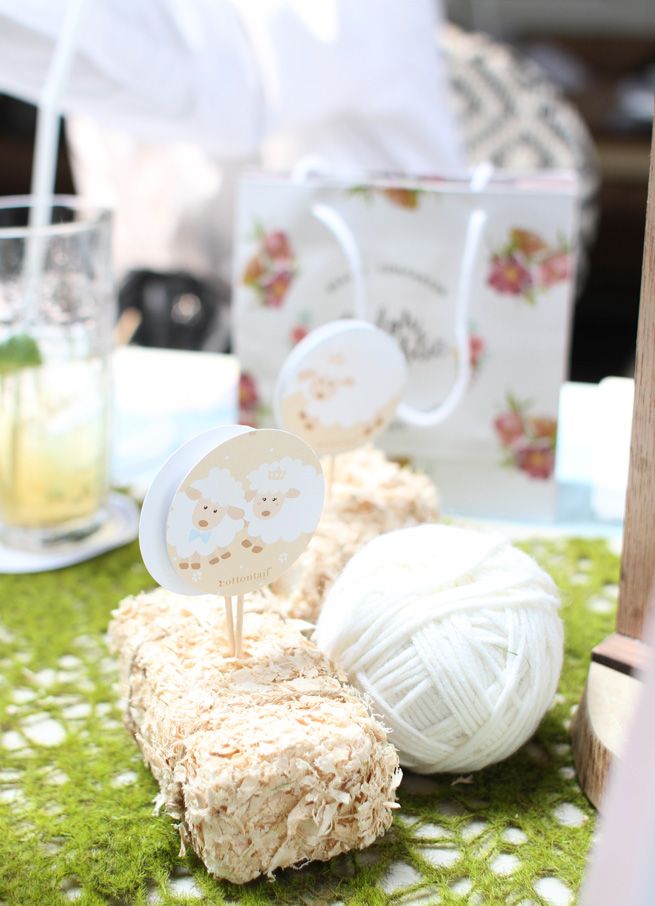 Begitu sampai di lokasi, saya dan Anya langsung dipasangin pom-pom yang bertanduk, tapi karena pom-pomnya susah dipakein di kepala, akhirnya teman-teman saya memodifikasinya jadi tanduk dengan bunga-bunga cantik (hahaha ini idenya siapa sih!). Prosesi 'pemasangan tanduk berbunga' ini dilakukan oleh para kakak ipar kami masing-masing hahaha. Okay, saya ngga perlu panjang-panjang cerita,
please enjoy the photos!
:)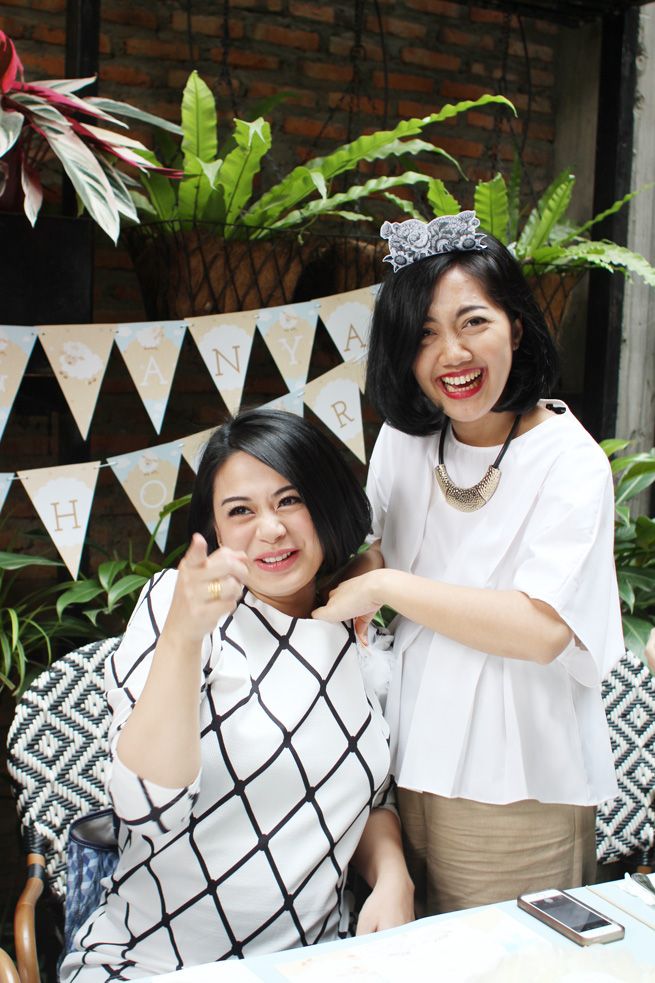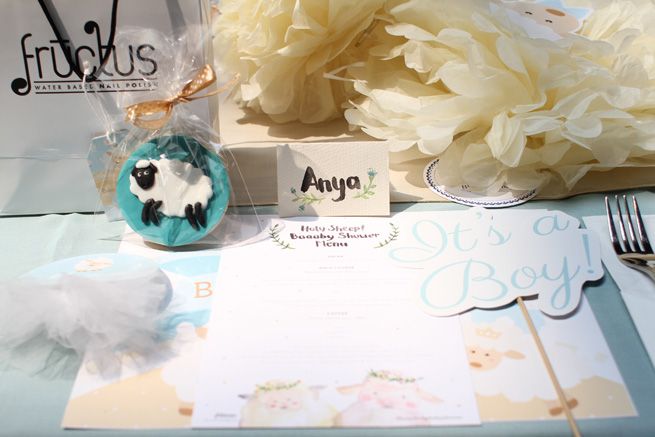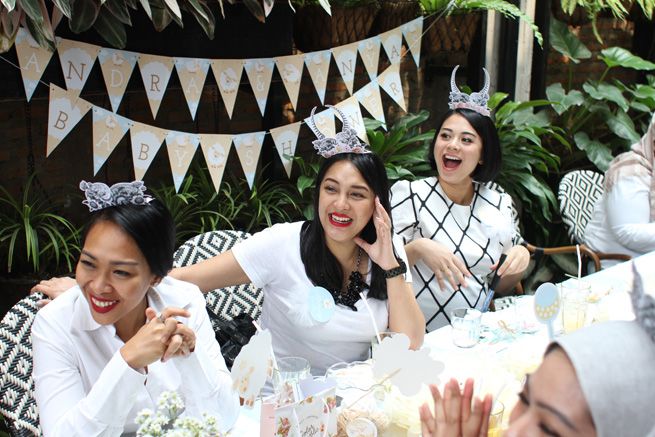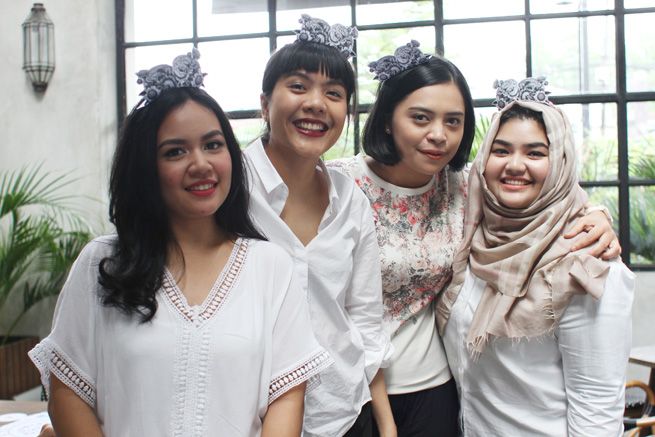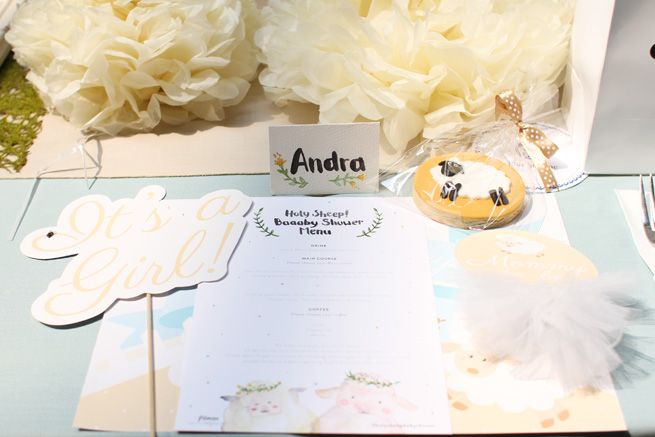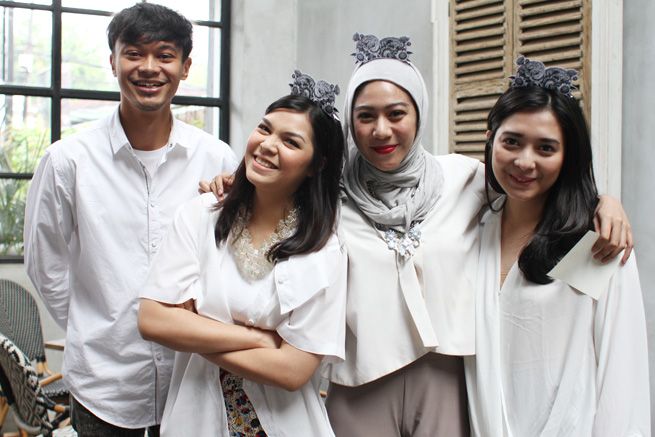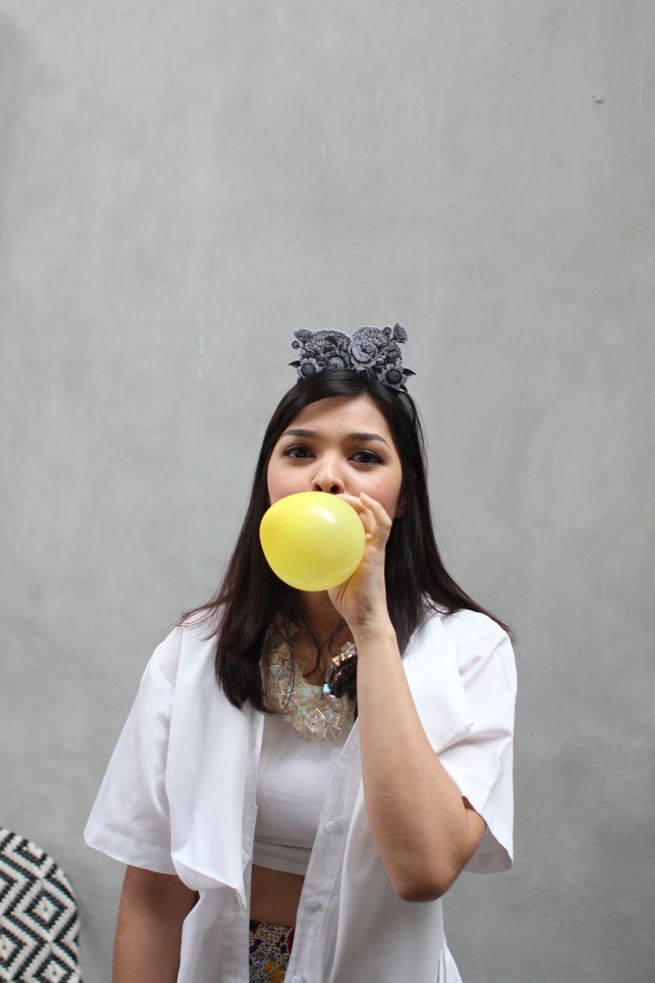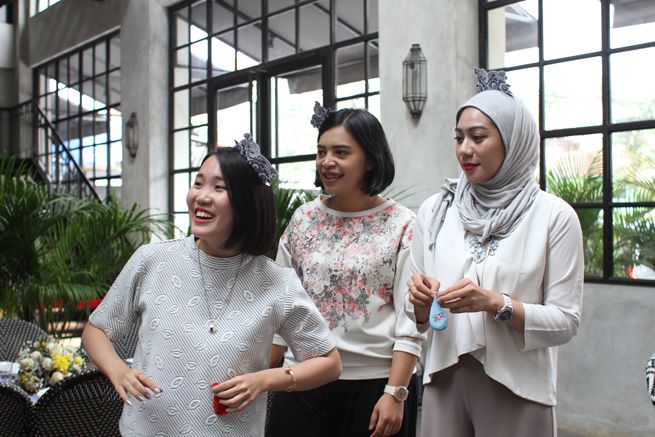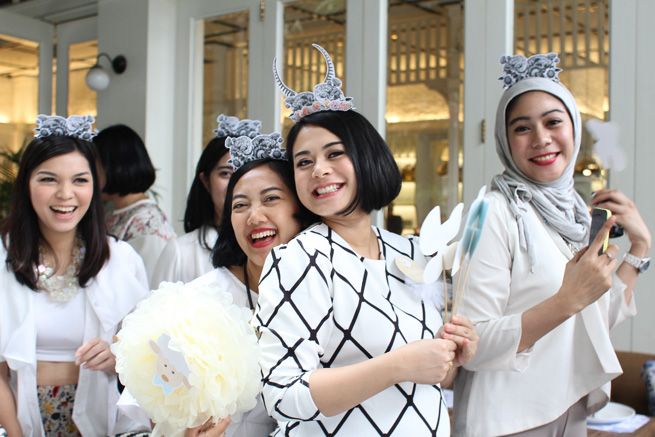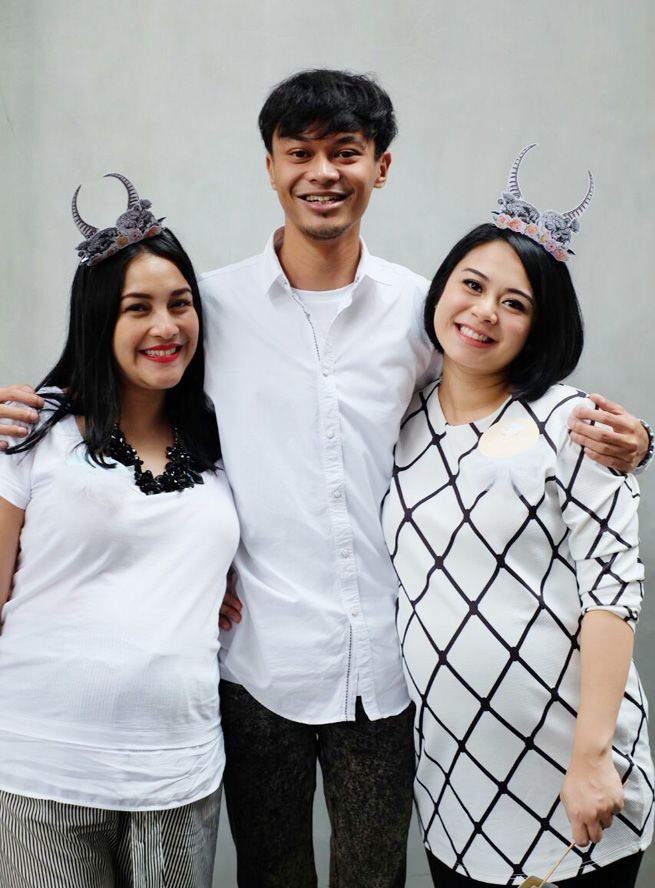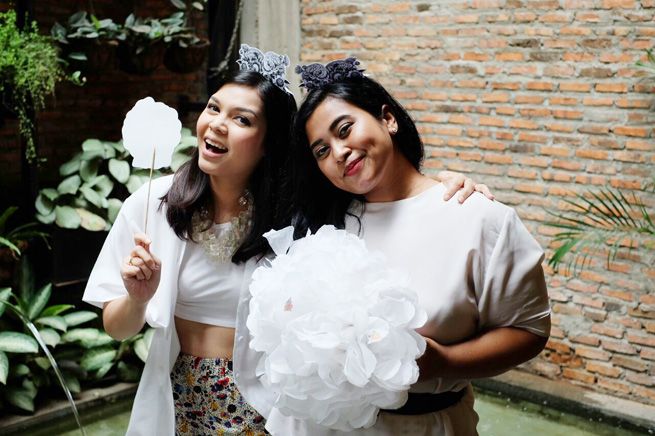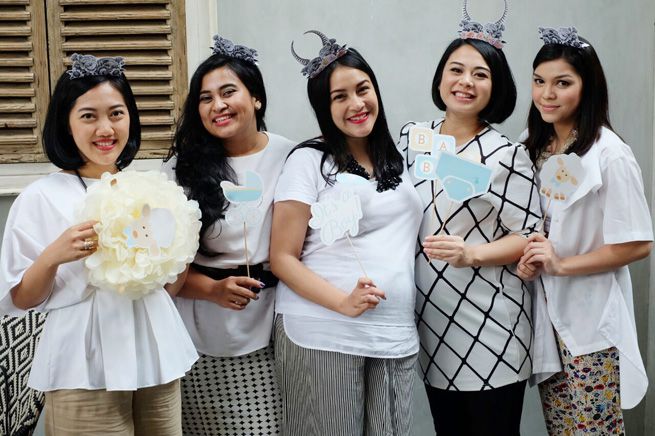 Teteh, 18 minggu, dan saya, 35 minggu.
Untuk yang penasaran kami dapat hadiah apa.. Anya dapat
Fisher-Price Baby Bouncer Rainforest Friends
dan saya dapat
Playgro Dino Gym
.
Thanks to everyone who made it happen!
Design by
@invitesbymimosa
Printables & party goods by
@cottontailevents
Cakes by
@dulcetpatisserie
Pastries platter by
www.chicanddarling.com
Custom Cookies by
@cakesncakes_cake
Souvenirs by
@fructusnails
@colorepvblic
@kukuku.id
Venue at
Blue Jasmine Restaurant
The Maja #G-01, Jl. Kyai Maja No. 39, Jakarta Selatan
+62 21 29053990
Photos courtesy of Sabila Anjani, Ucita Pohan & Michael Cools.