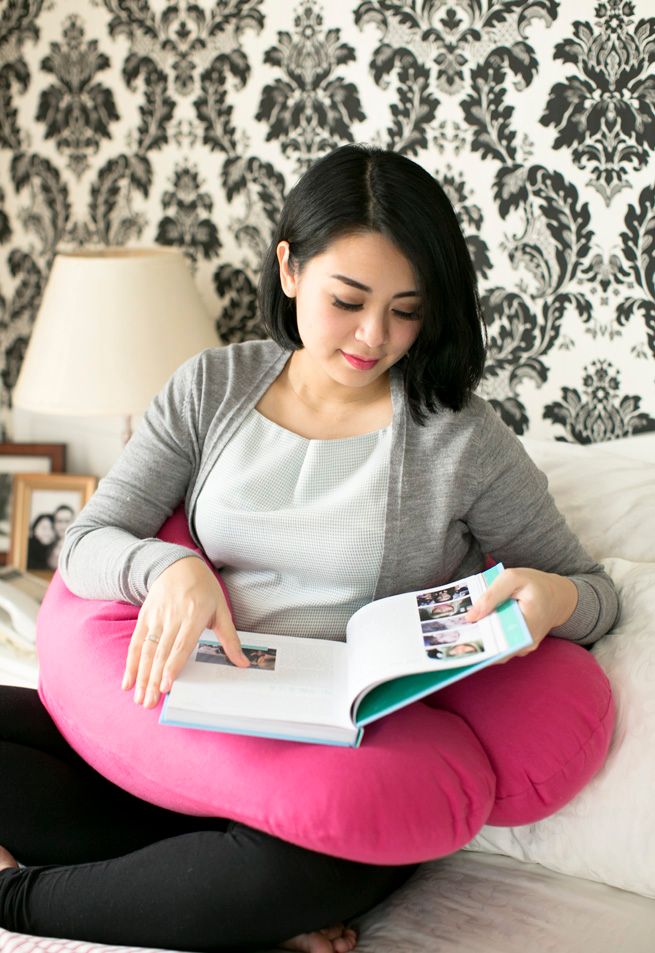 Ada saatnya saya terlalu capek atau posisi tidur kurang nyaman, bangun pagi tuh rasanya badan kaku banget. Memang sih saya cukup rajin
stretching
, tapi kadang-kadang posisi tidur tanpa sengaja suka salah posisi alias telentang – yang ternyata gak baik untuk ibu hamil. Pas bangun rasanya kaku banget, akhirnya bikin
mood
pagi-pagi jadi kurang enak. Selain itu pas lagi tidur kadang saya juga salah posisi kalau pakai guling, ntah akhirnya kaki jadi kurang nyaman atau merasa perut jadi tertekan – semakin kesini semakin berasa kalau tidur nyaman itu 'mewah' sekali hihihi. Dari situ saya mulai
browsing-browsing
tentang
maternity pillow
, memang sih banyak yang jual di beberapa
online portal
dan
online shop
di Indonesia. Tapi saya kurang sreg karena bantal-bantal tersebut rata-rata ngga ada
brand
-nya, tapi memang harganya cukup murah.
Singkat cerita, saya akhirnya berjodoh dengan
Theraline Maternity & Nursing Pillow
(IDR 1,089,000,-) yang multifungsi – gak hanya bisa dipakai selama masa kehamilan tapi juga bisa untuk menyusui nanti. Theraline juga membantu para calon ibu untuk merasa lebih nyaman saat tidur maupun bersantai dan juga sebagai membantu proses menyusui saat bayi sudah lahir.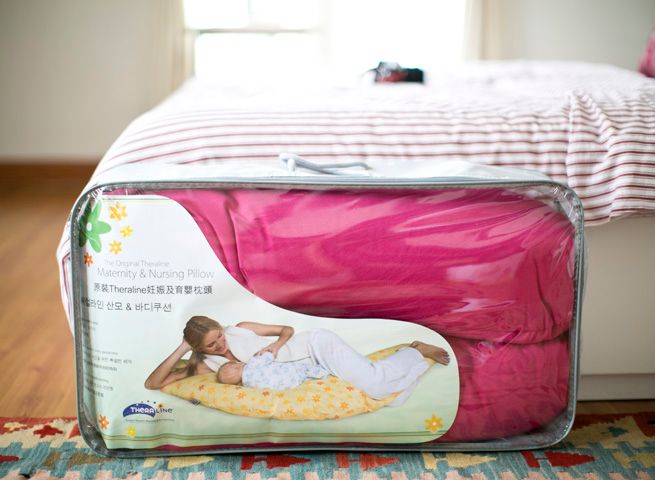 Awalnya saya sempat mau beli
nursing pillow
dari Mothercare, tapi dengan harga yang gak beda jauh, aku gak bisa pakai bantalnya selama hamil. Dibandingkan
maternity pillow
lainnya, harga
Theraline Maternity & Nursing Pillow
memang tergolong sedikit
pricey
– tapi kualitasnya sangat berbeda dengan
maternity pillow
lainnya. Tapi serius deh, ini benar-benar
good investment
loh!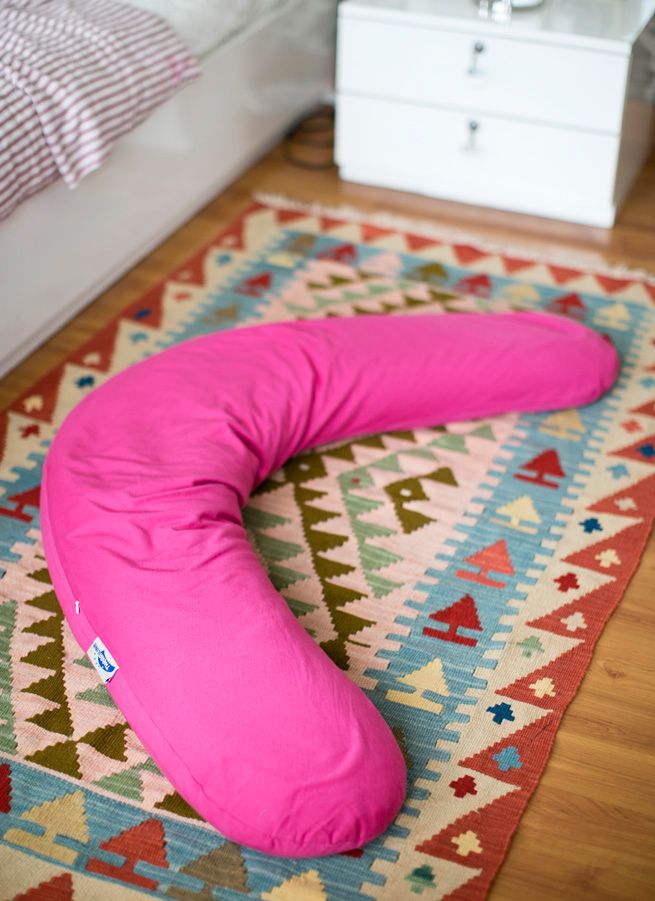 Ukuran bantal ini seperti standar guling yang kita punya tapi versi lebih panjang dan lebih ramping. Bentuknya menyerupai bulan sabit dan isinya gak seperti bantal-bantal biasa, melainkan
micro beads
(seperti
bean bag
), jadi enteng banget dan mudah 'dibentuk' sesuai dengan kebutuhan kita. Sarung bantalnya juga sangat
soft
dan bisa diganti juga (dijual terpisah). Theraline juga mengklaim produk ini sebagai
the most comfortable pillow for pregnancy
 and breastfeeding
. Yang berguna untuk:
Stable support during your pregnancy
Relief for legs, belly and a stressed back
Easy to change sleeping positions
Real comfort for baby feeding
Safely molds to baby's body
Amazing back support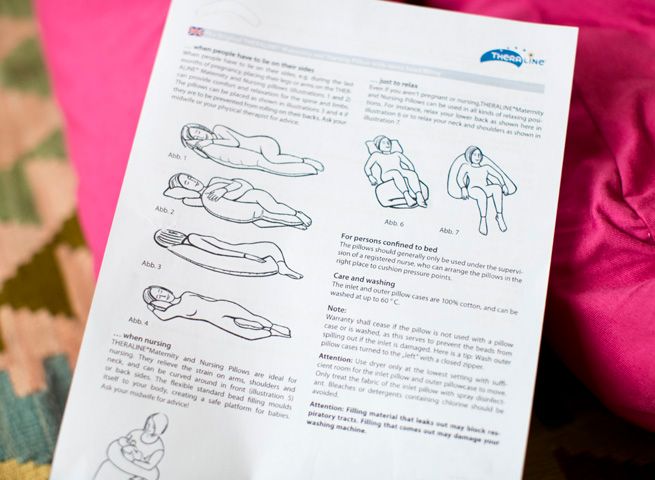 Sejauh ini Theraline sangat berguna untuk
support
lower back
aku saat santai-santai seperti saat nonton TV atau baca buku. Selain itu, saya juga memakai sebagai penyangga saat tidur atau
back support
supaya saya ngga tidur telentang. Untuk
value for money
menurutku produk ini sangat
worth it
, karena semakin tua usia kehamilan, tentunya kenyamanan saat tidur juga semakin susah didapatkan.
Photos by me and Sabila Anjani.
Note:
Little Hannah Shop
sent this maternity pillow for the purpose of this review, however all opinions are completely my own.