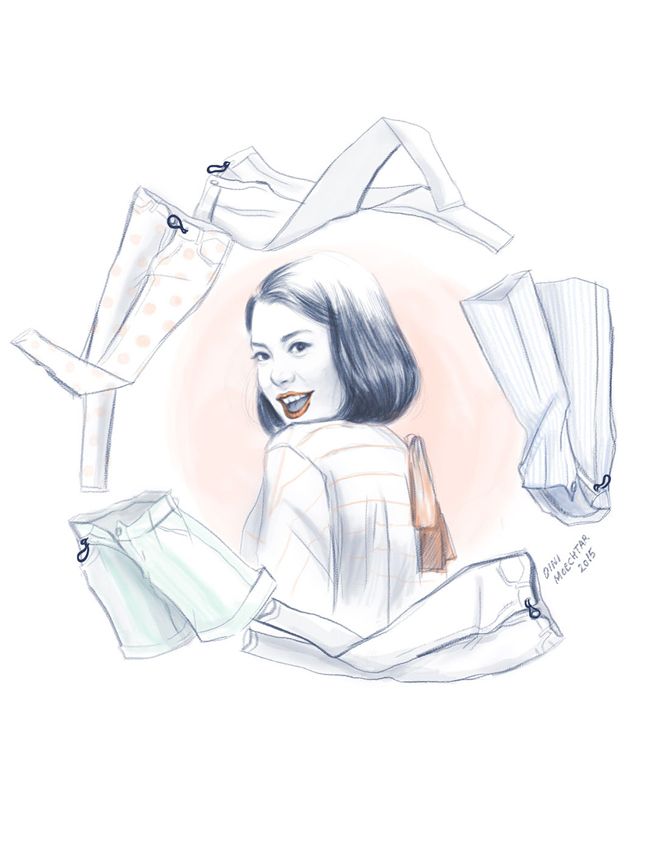 Saya yakin banyak ibu hamil yang sebenarnya sangat 'terpaksa' belanja baju hamil. Pertama, baju hamil itu hanya dipakai dalam waktu yang cukup singkat (tidak lebih dari 1 tahun). Kedua, baju hamil harganya lebih mahal dibanding baju-baju biasa. Ketiga, baju hamil kadang desainnya tidak menarik.
Salah satu hal yang bikin saya kangen dengan masa-masa sebelum hamil adalah memakai celana
jeans
setiap bepergian. Selain itu, mau bergaya
casual
maupun sedikit rapi, saya memang sering memilih
jeans
karena alasan kenyamanan dan mudah untuk
mix and match
. Saat perut mulai membuncit,
jeans-jeans
lama pun mulai susah untuk dikancing. Ntah gimana, saya lagi
browsing-browsing
video
Dressing The Bump
yang dibuat
Oh Joy!
dan menemukan cara simpel untuk memakai
jeans-jeans
lama saat hamil.
Yang dibutuhkan hanya
jeans
lama kesayangan dan ikat rambut. Masukkan ikat rambut ke kancing jeans, simpulkan dan
voila! Jeans
lama bisa muat lagi untuk perut ibu hamil!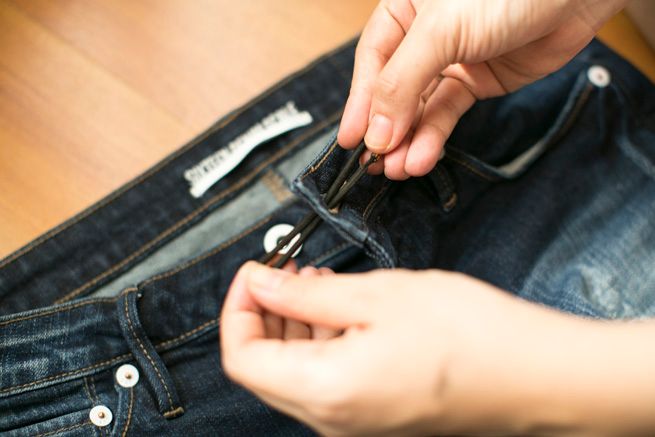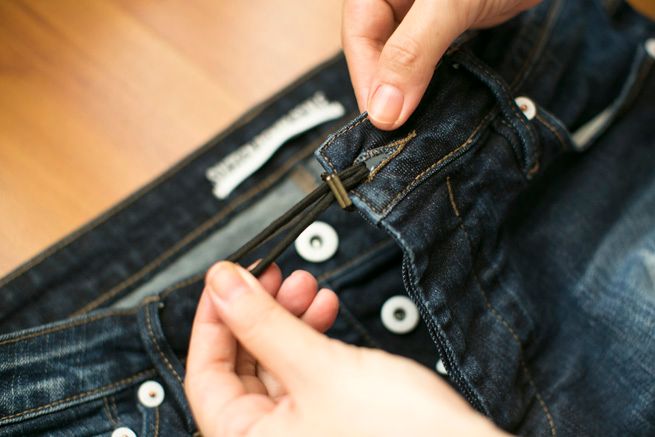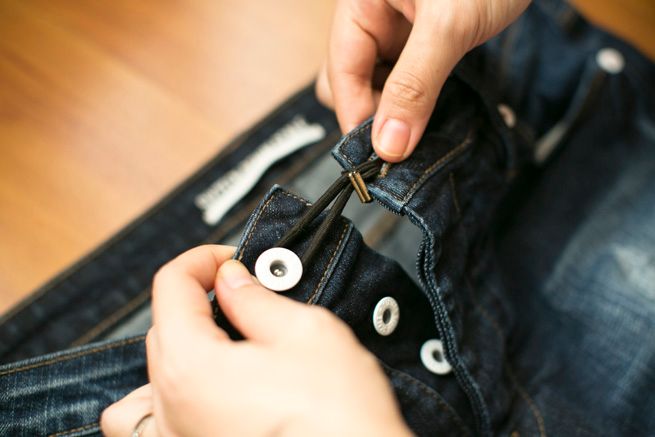 Trik ini bisa digunakan untuk celana-celana yang mempunyai kancing atau resleting. Gak perlu repot-repot lagi mencari baju atau celana untuk hamil, paling ngga, celana
jeans
kesayangan bisa muat sampai usia kandungan enam sampai tujuh bulan. Sedikit tips, gunakan
tank top
sebagai dalaman atau baju yang lebih panjang untuk menutupi kancing jeans yang terbuka.
Good luck!
Jeans: Sixteen Denim Scale.
Photos by Sabila Anjani. Illustration by Dini Moechtar for Alodita.com