Whenever I took a break from daily activity, I'd never really liked to stay in a big, crowded villa where many people gathered in one. That kind of surrounding never made me feel like I was having a leisure time. I'm a firm believer that spending a break means having a zen moment where I could be peaceful in the place I stay. That's why I refused to say no when
Lifestyle Retreats
invited me to spend some nights at their resorts! Back then in 2013, I'd stayed in one of their resorts,
The Menjangan
, which was located at West Bali National Park.
This time, since I was looking for a private and peaceful honeymoon resort, I chose to stay at
The Balé
. I really loved the resort's luxurious yet private concept where everything's about providing its visitor with facilities to fully recharge their energies.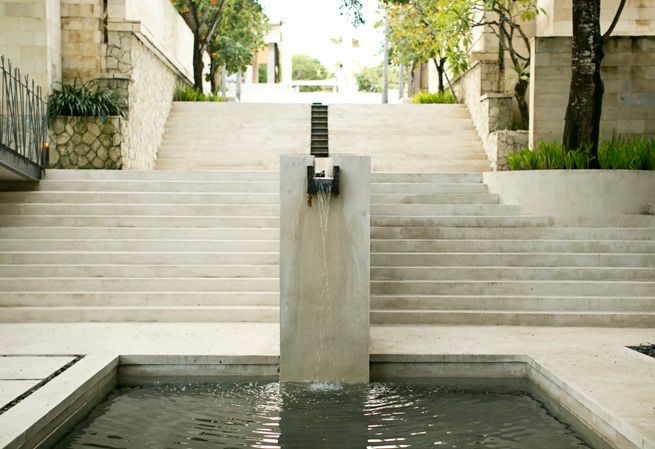 From the moment I saw the resort at the first time, I knew that my days spent there would be perfect.
The Balé
had such amazing exterior and interior designs. It had a contemporary style but it didn't make the place looked less elegant and luxurious. I came to a right place where I could find serenity amidst the blue sea.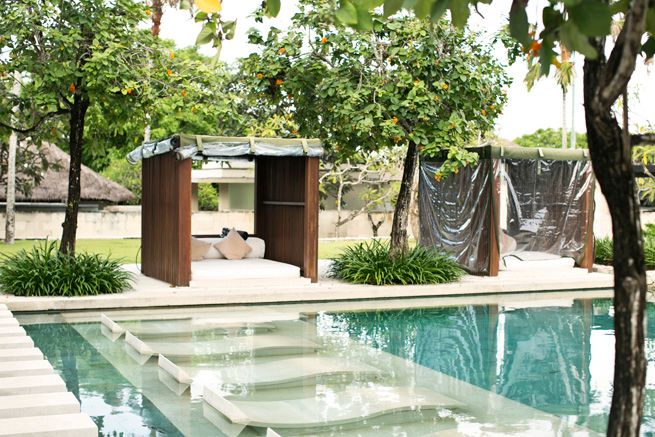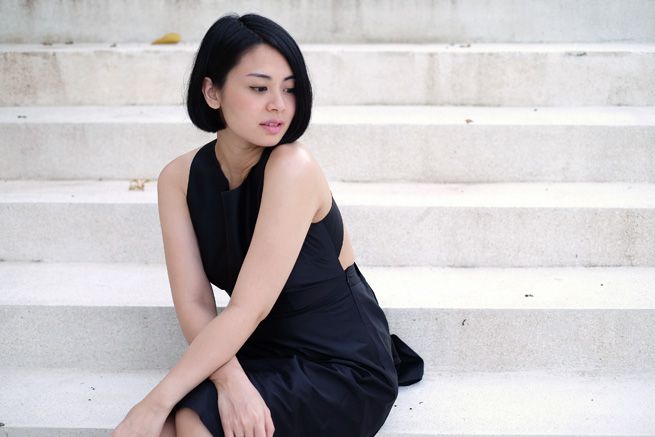 It wasn't only me who was excited about our stay, my husband, Abenk, did so! Our villa was very spacious, completed with a private pool, an outdoor porch bed, a bathub with a view to the pool and my favourite one, an outdoor shower.
It was a lovely, bright, sunny day: a perfect day for swimming. And after we had enough swimming, we spent our time lying on the pool side to get a little sun-kissed skin whilst waiting for our hair to naturally dry.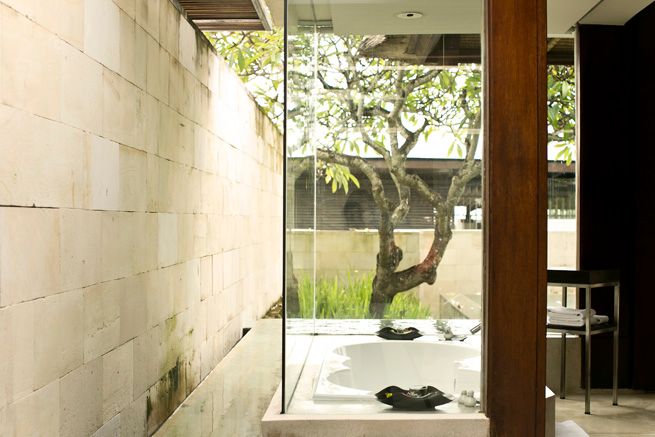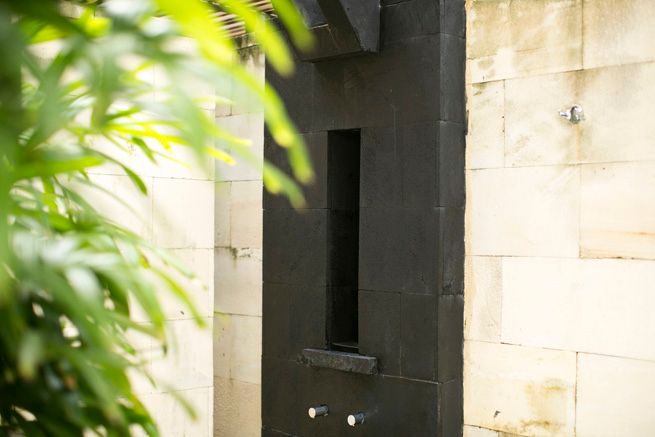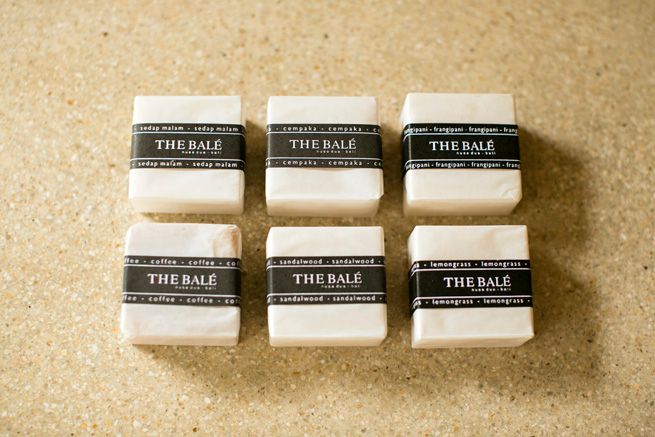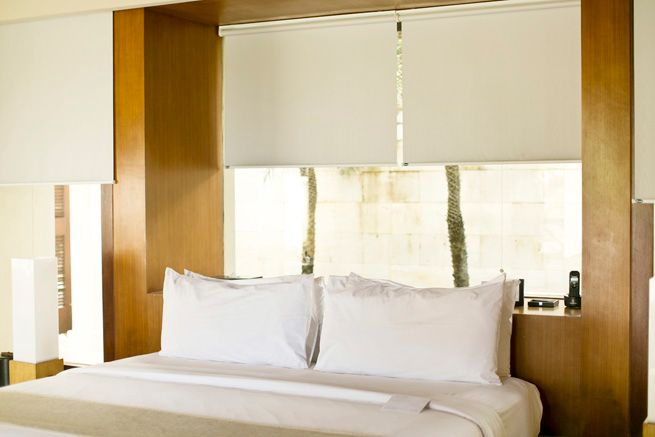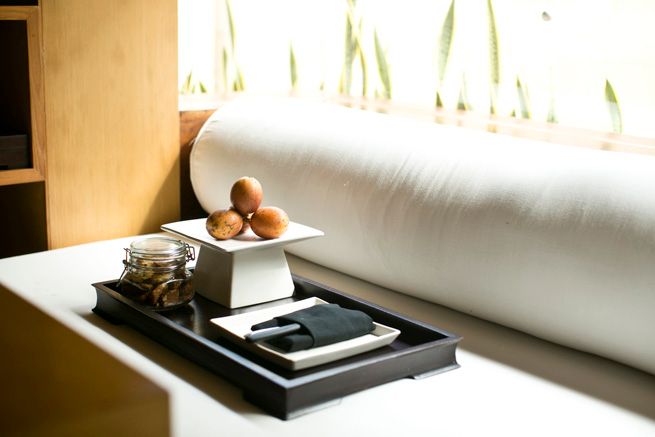 As the sun had finally settled down and it was time for dinner, Abenk and I went to
TAPA Bistro
which was located outside The Balé. Bearing the name TAPA, the restaurant's had tapas concept and the menus varied from Indonesian (Balinese and Padangnese), Japanese, Indian, Chinese to standard restaurant menus. My favourite tapas was Gulai Jawa. It was a lamb cutlet dish served with spicy Javanese curry sauce.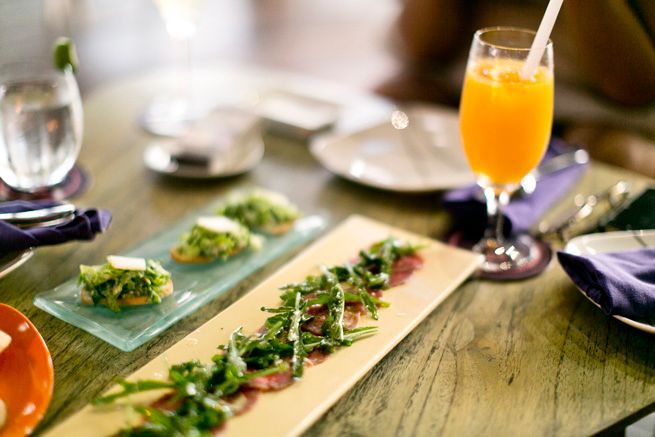 Different from my favourite, Abenk's was Veal Carpaccio served with fois gras, truffle oil, and rocket salad. There would always be space for dessert, so, we didn't forget to complete our dinner by ordering Mini Peanut Butter Pannacotta with strawberry granita and Chocolate Ice Cream Bonbons.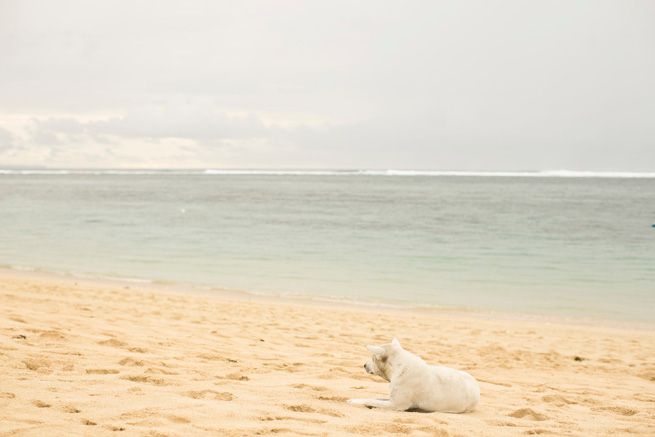 Our second day at
The Balé
began with a plan to watch the sunrise. We got up at 5 AM with a hope that we wouldn't miss anything. Sadly, it was a cloudy morning, so we didn't get the perfect sunrise view. But my husband and I spent a quite long time on the beach before breakfast.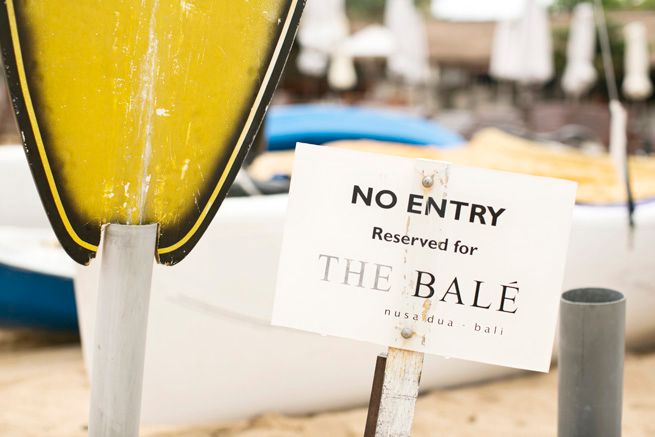 At 7 AM we went to
Faces Restaurant
to have a breakfast. The restaurant wasn't really crowded, maybe that's because people preferred to have breakfast at their villas. What I love about Faces was the taste of their Indonesian cuisine.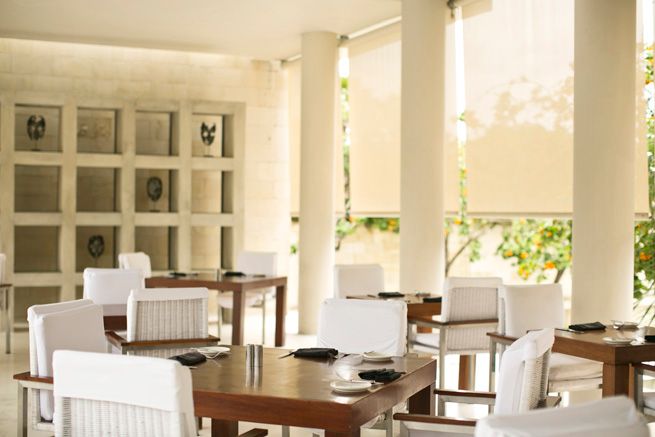 The food still actually had it's authentic Indonesian taste. If you're Indonesian and you're reading this post, you probably know how local cuisines taste—lack of its Indonesian rich taste, only salty and peppery—in several resort restaurants.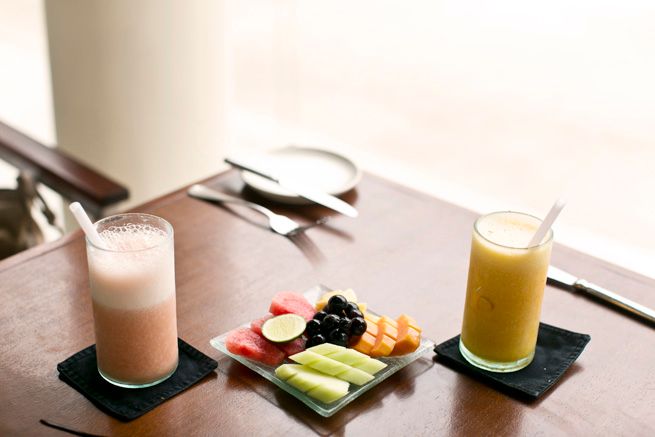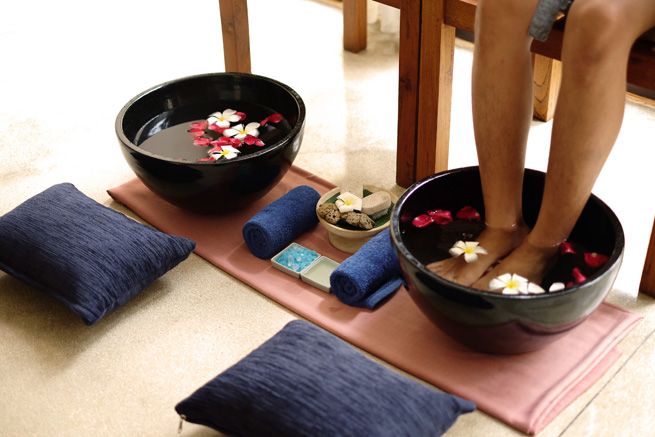 After breakfast, my husband and I went for some relaxations at
The Spa
. Influenced by the healing rituals of the Balinese culture, The Spa provided a true and natural range of massages, body and facial treatments using natural products. Before the treatment started, the therapists served us lemongrass tea which made us felt like having full stomach and calm that we fell asleep during the treatment.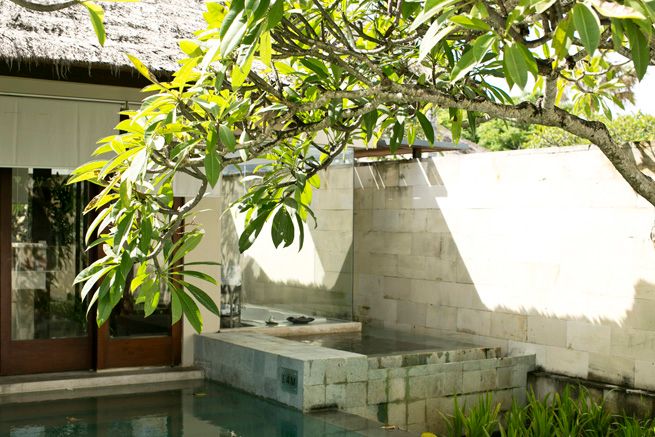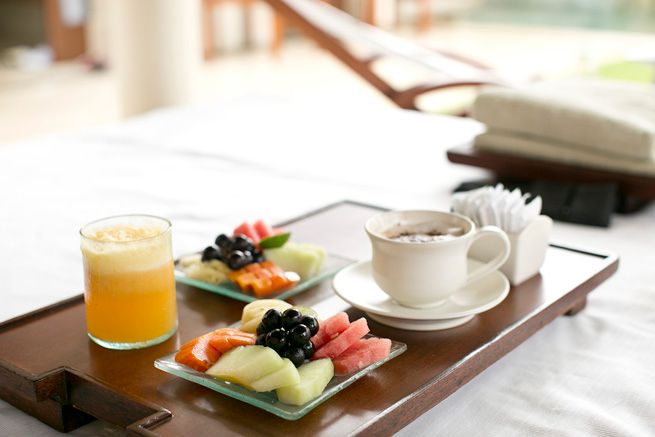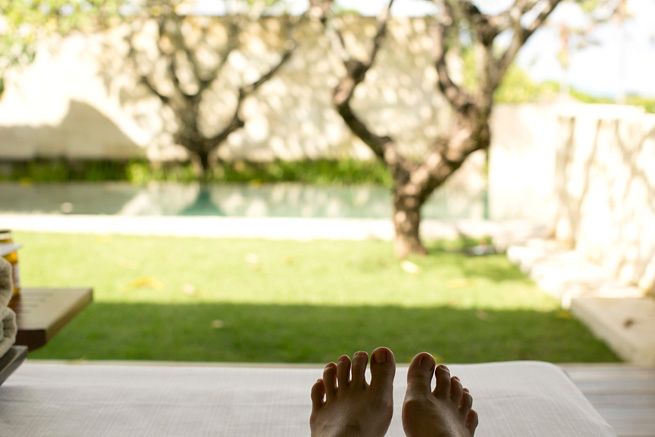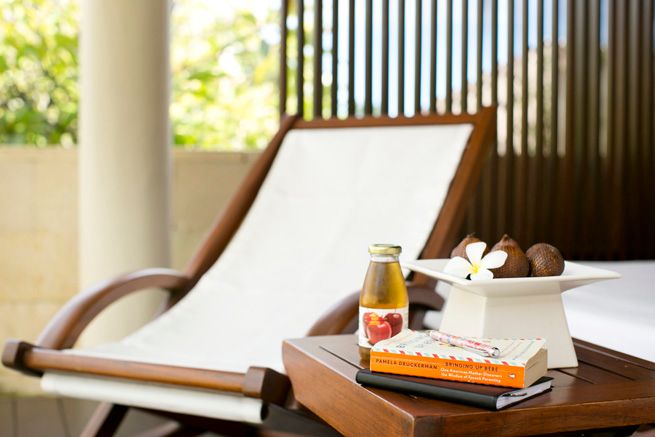 Hours went by and the spa treatment finished well. We went back to the villa to pack our bags, and after that we had a late lunch at The Faces Restaurant. During our luch, we were accompanied by the music that was made from the birds' chirps. That was another calm way to end a day in the villa with.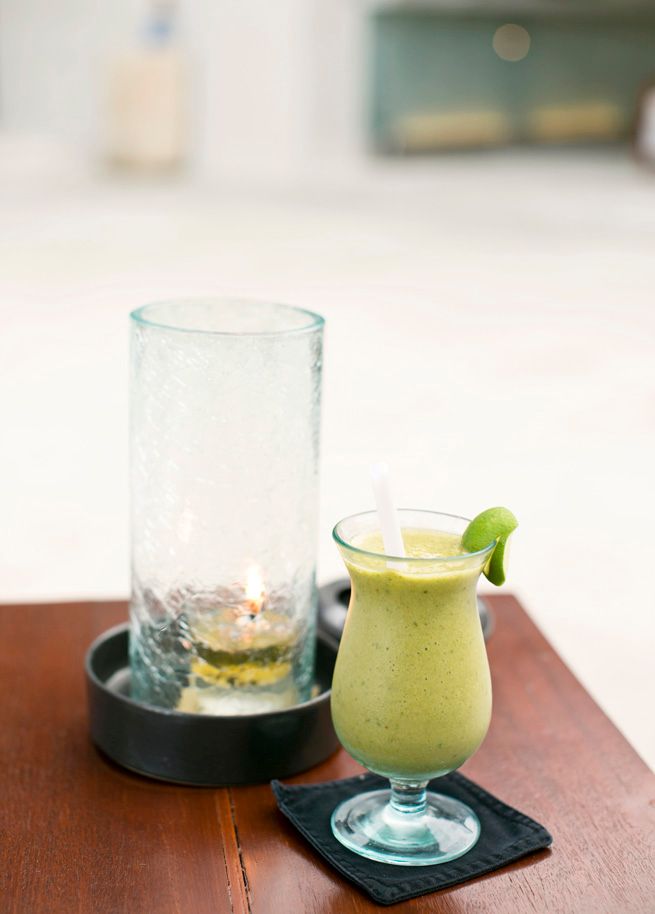 So far, I was totally satisfied by the service The Balé gave. One thing that made me amazed by what the service staffs had done was the way they wanted to fully give a good service by asking me to fill in a Personal Care Sheet before I checked in. Well, they knew the fruits I liked and they also knew that I was trying to cut red meat from my daily meal. One day, I would definitely go back to The Balé to look for inspiration, and of course, to resfresh myself from the busy Jakarta's life.
Read more:
Suluban Beach
THE BALÉ
Jl. Raya Nusa Dua Selatan. P.O Box 76
Nusa Dua 80363
Bali - Indonesia
Tel: +62 361 775 111
Fax: +62 361 775 222
E-mail:bliss@thebale.com