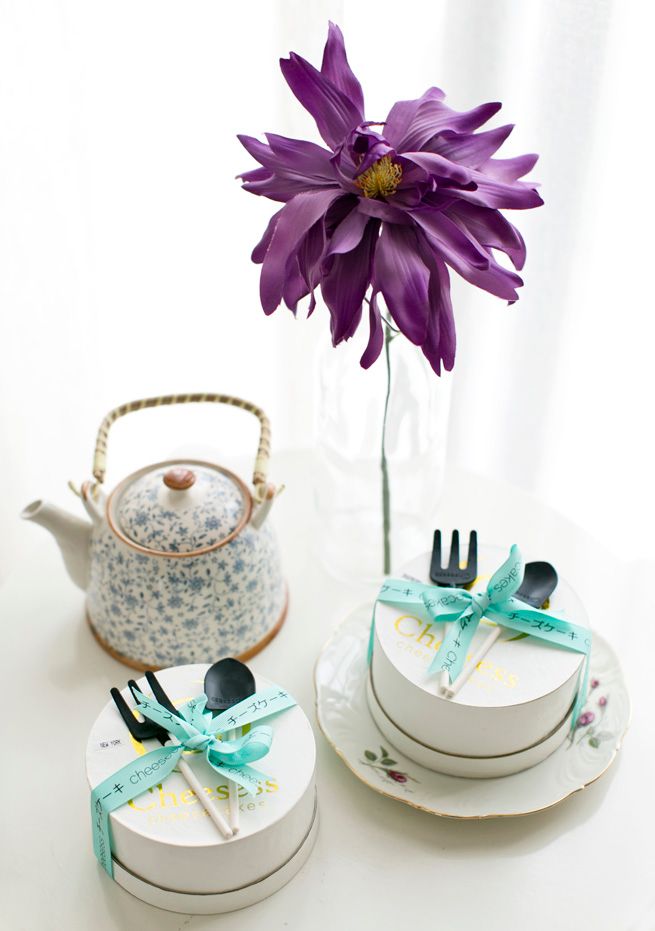 Aku dari kecil suka banget dengan sesuatu yang berhubungan dengan
cheese
. Jadi waktu ditawarin untuk nyobain
Cheesess
oleh seorang temanku, aku langsung mau!
Cheesess
is Hongkong-Jakarta based company that is specialized producing natural and gourmet cheesecakes and cookies
. Waktu cheesecake dan cookiesnya sampai di rumah, aku langsung bawa ke rumah temen dekatku,
Lizzie
, karena aku pengen teman-temanku ikut nyobain dan kebetulan hari itu Lizzie lagi ulang tahun.
Sharing is happiness, right?
Nah, kebetulan aku dikirimin yang
Kyoto Raspberry Cheesecake
dan
New York Cheesecake
dengan diamaternya 10 cm, tapi menurutku ukuran ini pas banget buat icip-icip dan justru punya keunikan sendiri dengan sizenya yang kecil. Cheesecakenya juga
gluten free
jadi pas makan benar-benar gak ngerasa
guilty
sama sekali (maklum doyan banget hahaha).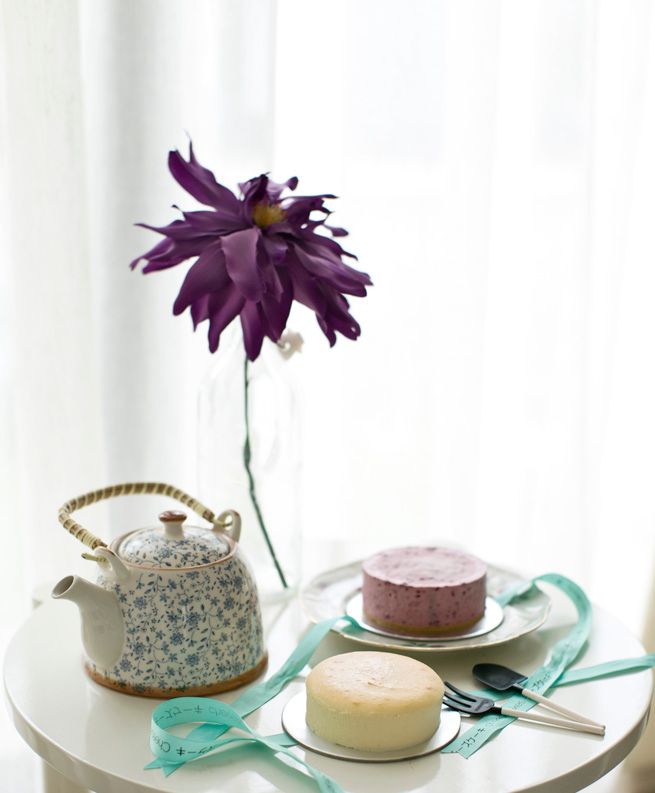 Cheesess'
New York Cheesecake
is the most perfectly-textured cheesecake I've ever tried
, rasanya sangat
rich
dan
fluffy
. Lumer di mulut deh rasanya,
outstanding
! Sedangkan
Kyoto Raspberry Cheesecake
rasanya sangat
light
dan
fresh
, seperti
fruit yogurt
. Rasanya ringan banget jadi kalau makan ini rasanya tuh kayak baru makan sedikit, hahaha bawaannya mau nambah melulu. Ini juga rasa favoritku, selain itu Kyoto Raspberry ini sangat kaya dengan antioksidan dan vitamin C. Untuk nama cheesecake lucu-lucu ya seperti nama-nama kota di dunia, karena memang terinspirasi dari bahan-bahan alami dari berbagai negara yang ada di seluruh dunia.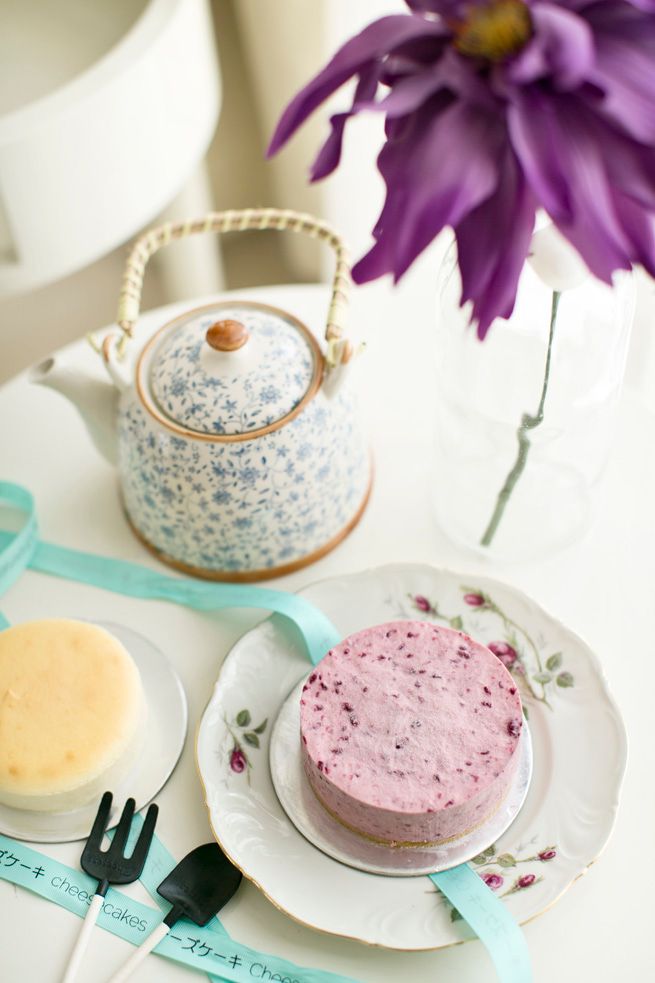 Bahan-bahan yang digunakan oleh
Cheesess
juga dipilih dengan baik dan bahan-bahan yang berkualitas. Bahkan telur yang dipakai untuk membuat cheesecake adalah
pasteurized eggs
yang tentunya aman banget untuk ibu hamil karena tidak mengandung bakteri Salmonella.
Selain rasa cheesecakenya yang enak banget, ada hal lain yang selalu aku perhatikan yaitu desain dan packaging! Desain cheesecake khas
Cheesess
memang simpel – tanpa dekorasi sama sekali – justru memang karena
they want to keep it simple, clean and hygienic avoiding coloring and direct hands to cakes interaction
. Packaging
Cheesess
bukan hanya simpel tapi juga cantik karena dihiasi oleh pita berwarna biru muda dan dilengkapi oleh sekop dan garpu kecil sebagai hiasan. Gemes banget yah!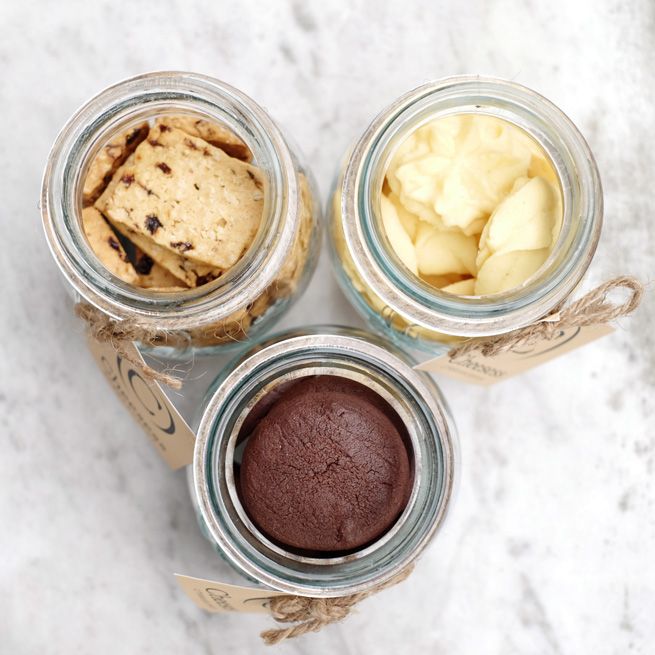 Untuk cookiesnya, ehem, aku kasih bocoran aja ya. Tiga toples cookiesnya aku semua yang habisin dalam waktu dua hari hahaha. Sumpah enak banget, memang ya kalau semua yang dibuat oleh bahan alami pasti rasanya beda banget. Kalau kamu bandingin sama kue-kue Lebaran, duh rasanya antara langit dan bumi deh. Cheesess memproduksi cookiesnya secara
daily
, yang pasti gak ada bahan pengawet dan kimia (no baking soda, baking powder, etc). Dari tiga macam cookies yang aku coba yaitu
Buttersoft Cookies
,
Triple Chocolate Cookies
dan
Oatmeal Raisin Cookies
– favoritku yang Triple Chocolate. Semua cookiesnya berasa light, gak terlalu 'machtig' (baca: mahteh) dan cocok nemenin sore-sore santai sambil baca buku dan minum teh.
Sedikit tips untuk yang nanti mau pesan
Cheesess
:
- Cheesecakenya harus disimpan di
freezer
. Kalau mau makan cheesecakenya, simpan di suhu ruangan selama 30 menit sebelum dikonsumsi.
- Cookies harus disimpan di tempat yang kering dan ditutup dengan benar karena cookiesnya tanpa pengawet maupun silica gel.
-
Don't forget to take lots of photos,
karena gemes banget ya ada sekop kecilnya itu loh! Hihihi
I hope you enjoy as much as I do!
This is a sponsored post.
How to order:
hello@cheesess-id.com
Whatsapp: +62 877 819 87327
Instagram:
@cheesess_id