Sebelum Natal, aku dan suami diundang ke Orient8 oleh Hotel Mulia Senayan untuk cobain makan disana. Ini pertama kalinya aku dan suami ke Orient8, padahal sebelumnya aku sering banget ke Hotel Mulia Senayan untuk foto
wedding day
. Begitu masuk ke Orient8, kami langsung disambut oleh interior super cantik dan mewah. Semua yang ada di dalam ruangan kesannya cantik-cantik banget tapi masih ada rasa
homey-
nya. Orient8 sendiri adalah French-Pan Asian restaurant, makanya kalau liat foto-fotoku pasti liat ada sentuhan Perancis tapi ada sentuhan Asianya juga. Sayangnya hari itu Orient8 lagi ramai banget, jadi gak semua sudut ruangan bisa aku foto.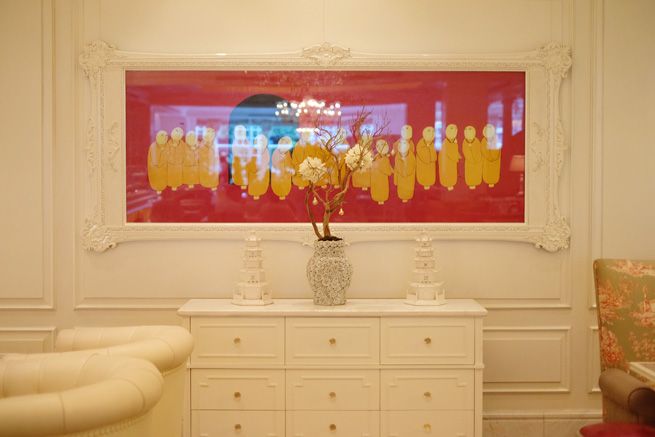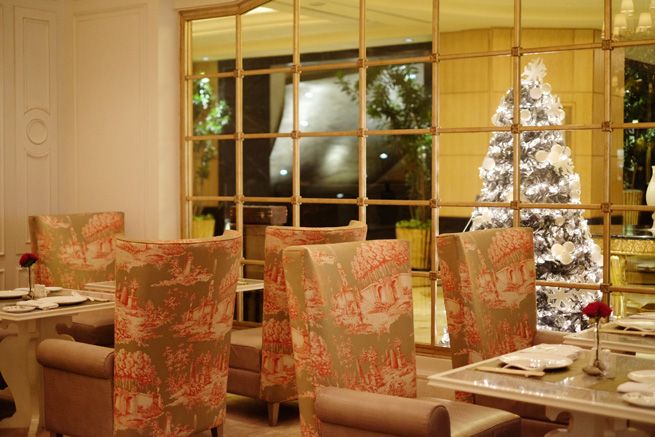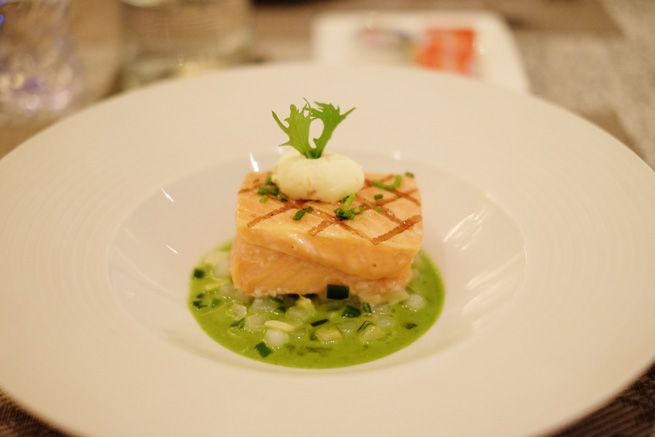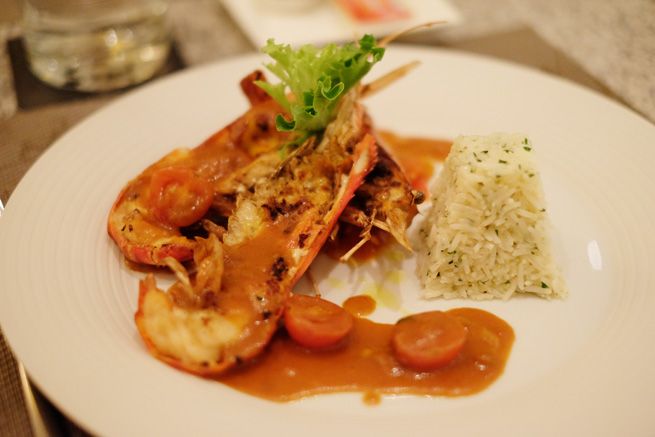 Untuk menu lunch hari itu, aku pilih dua menu yang berbeda sama suami. Supaya bisa icip-icip kiri-kanan. Mulai dari
appetizer
yang dipilih suamiku,
Salade de Crabe
alias salad dengan kepiting. Untuk main coursenya, aku pilih yang aman aja yaitu
Grilled Norwegian Salmon
dan suamiku nyobain
Gambas Flambee
-
pan fried jumbo shrimps with Americaine sauce and Pilaf rice
- yang cuma bikin aku ngiler karena aku memang gak makan udang hahaha! Untuk
dessert
kami pesan
Fondant au Chocolat
yaitu
classic warm chocolate melting cake
dengan
pistachio ice cream
yang ternyata enak banget dan gak terlalu manis.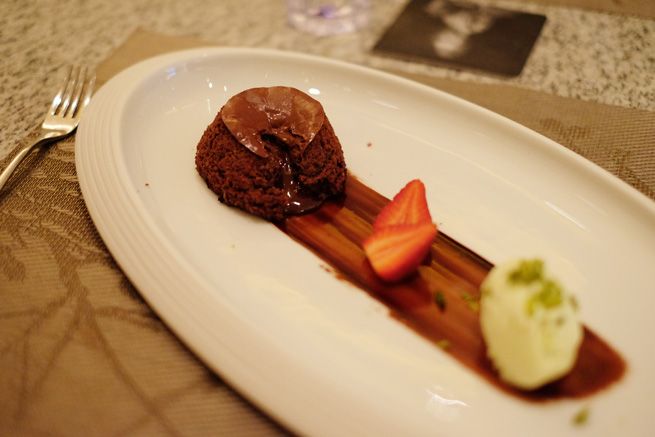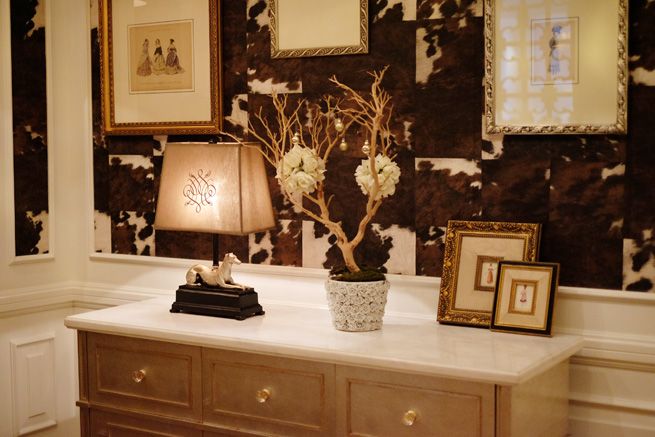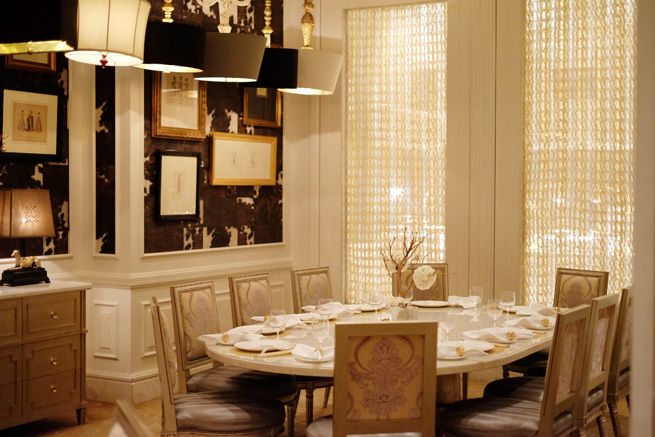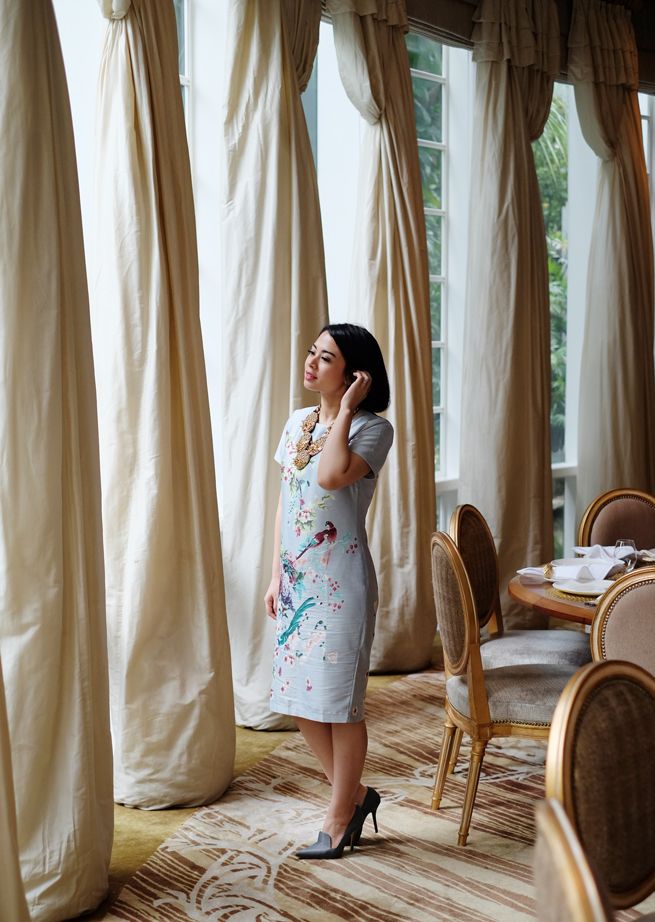 Setelah makan siang selesai, aku dan suami diajak oleh Mika jalan-jalan untuk keliling Orient8 dan Table8. Kami juga diajak untuk liat
Marie Suite
- ruangan privat yang terinspirasi oleh Marie Antoinette - dan
Coco Suite
- ruangan yang terinspirasi oleh Coco Chanel. Tentunya gak afdol dong kalau gak foto-foto! Aku rekomen banget Coco Suite untuk acara keluarga, lamaran atau untuk
small wedding party.
Karena tempatnya fotogenik banget, pakai baju yang simpel aja pasti fotonya udah cantik!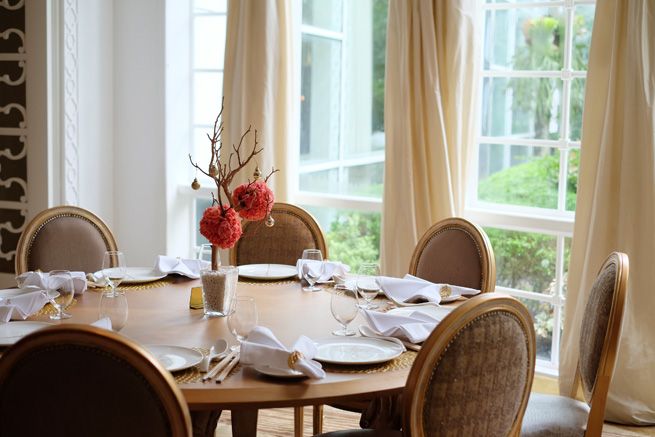 Orient8
Hotel Mulia Senayan
Jl. Asia Afrika, Jakarta 10270, Indonesia
Phone: +62 21 5753278
Photos of me: Abenk Alter