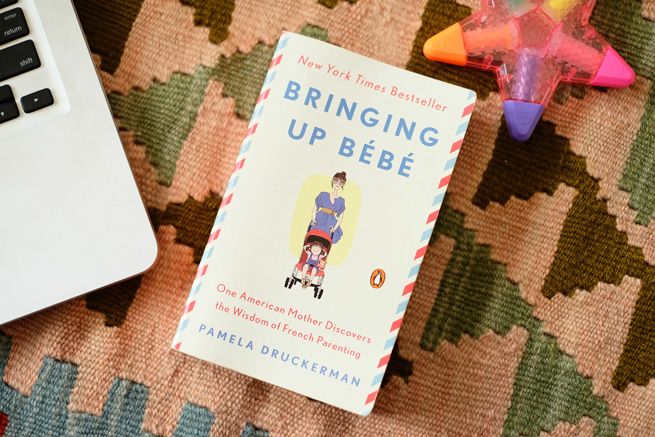 Salah satu resolusi dan prioritas aku tahun ini adalah lebih banyak membaca buku. Aku merasa selama dua tahun terakhir, aku tidak menggunakan waktu secara produktif hingga akhirnya salah satu dampak yang besar adalah kurang membaca buku. Aku merasa hal ini sangat mengecewakan, karena pada masa sekolah dan kuliah aku selalu meluangkan waktu untuk membaca buku. Tapi makin kesini, semakin jarang karena waktu-waktu 'me-time' malah digunakan untuk browsing
online
dan juga mengurus
social media
.
Jadi tahun ini, aku berjanji pada diri sendiri untuk baca buku lebih banyak. Gak muluk-muluk, paling tidak sih 1 buku dalam 1 bulan. Ternyata suamiku juga punya resolusi yang sama loh. Alhamdulillah, kalau ada kemauan
pasti
ada jalan. Di minggu ketiga bulan January ini aku udah menyelesaikan bacaan pertamaku
Bringing Up Bébé: One American Mother Discovers the Wisdom of French Parenting
dalam waktu total sekitar 10 hari. Selain dapat ilmu dan pandangan baru, tentunya membaca juga melatih otak dan yang paling penting adalah aku punya
quality time
untuk diri sendiri.
Ngomongin soal
Bringing Up Bébé
, aku beli buku ini di airport Hongkong sekitar 2 tahun yang lalu. Sayangnya, karena belum hamil saat itu jadi bagian serunya tuh cuma seperempat buku aja. Pas sedang hamil seperti sekarang, rasanya nagih banget baca buku ini karena mungkin naluri keibuannya udah muncul ya hihihi.
Buku ini bercerita tentang seorang
American journalist
yang membandingkan
parenting style
ala French dan American. Menariknya,
French parenting
terkesan simpel dan rileks.
French kids
tidak berteriak-teriak di tempat umum. Mereka suka makan sayur. Mereka tidak diajarkan untuk memilih-milih makanan. Sedangkan
American parenting
justru cenderung
over-parenting
. Aku bisa
relate
isi buku ini dengan riset dan pengalaman aku mengenai parenting di Indonesia. Sepanjang baca buku ini aku ngerasa dapat pandangan-pandangan baru dengan
parenting
.
Berikut beberapa
quote
buku ini yang aku suka:
"French moms often ask me where I plan to deliver, but never how. They don't seem to care. In France, the way you give birth doesn't situate you within a value system or define the sort of part you'll be. It is, for the most part, a way of getting your baby safely from your uterus into your arms."
(p. 33)
"English speaking parents often interpret this anger as a sign that the parents are doing something wrong. Parents shouldn't mistake angering a child for bad parenting."
(p. 86)
"When I'm there I give them 100 percent, but when I'm off, I'm off."
(p.164)
"When couples got leisure time alone together, it helped them tremendously as a couple, rejuvenated them personally, and re-inspired their parenting."
(p. 210)
"The French believe that kids feel confident when they're able to do things for themselves, and do those things well."
(p. 290)
You can buy this book on
Amazon