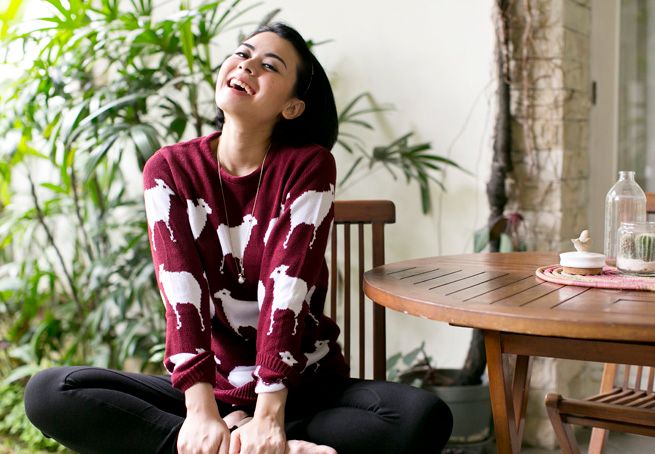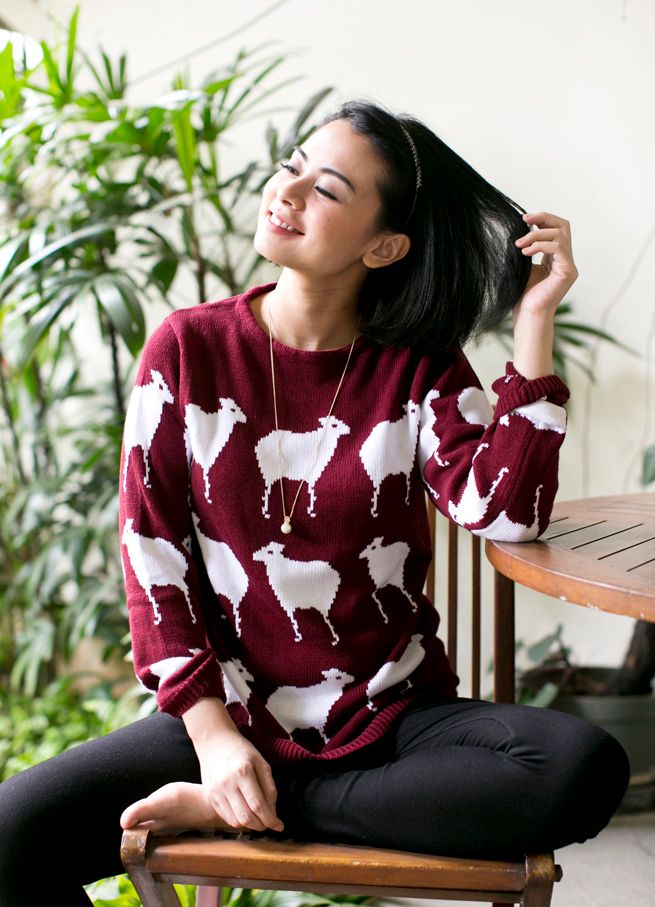 AMORE KNITS SHEEP SWEATER | H&M PANTS | ACCESSORIZE UK NECKLACE & ALICE BAND
Setiap udah masuk akhir tahun, biasanya saat yang aku tunggu-tunggu untuk keluarin koleksi sweater dan baju-baju hangatku di lemari pakaian. Pakai sweater di rumah, bawa shawl kemana-mana atau bermain
layering
untuk menyambut musim hujan. Belum lagi kalau di luar lagi hujan deras.. Walaupun di Indonesia cuma ada dua musim, tetap aja aku gampang kedinginan kalau lagi masuk mall atau selama perjalanan di mobil. Mulai tahun ini memang aku mulai coba mengurangi belanja-belanja merk luar negeri, plus semakin senang karena online shop di Instagram banyak banget sekarang dan produk lokal bertebaran dimana-mana.
Bulan lalu,
Uchiet
ngasih tau soal sweater
Amore Knits
ini. Awalnya aku kira sweaternya tebal banget, ya tapi coba dulu aja deh hihihi. Soalnya lucu-lucu gambarnya, plus aku juga pernah liat
Diana
pakai sweater Unicorn dari
Amore Knits
. Aku langsung contact-contactan dengan Nadira, she's one of the owner, she's very nice and humble - by email. Beberapa hari kemudian barangnya datang ke rumah, dan aku surprise banget karena bahannya yang nyaman dan
adem
. Walaupun rumahku gak pakai AC, aku pakai sweater ini di rumah dan suamiku kebingungan,
emang kamu gak kepanasan?
Aku bilang,
gak sama sekali! Enak banget deh bahannya!
Untuk kamu yang takut kalau pakai sweater ini terlihat seperti mau tidur, don't worry! Padukan cute sweater ini dengan
sleeveless shirt, pencil skirt
atau
black pants
. Wear it with clutch dan high heels untuk look yang lebih rapi. Tenang aja, sweater-sweater
Amore Knits
gak gatel sama sekali kok di kulit. Berasa banget kualitasnya bagus dan ternyata, semuanya handmade!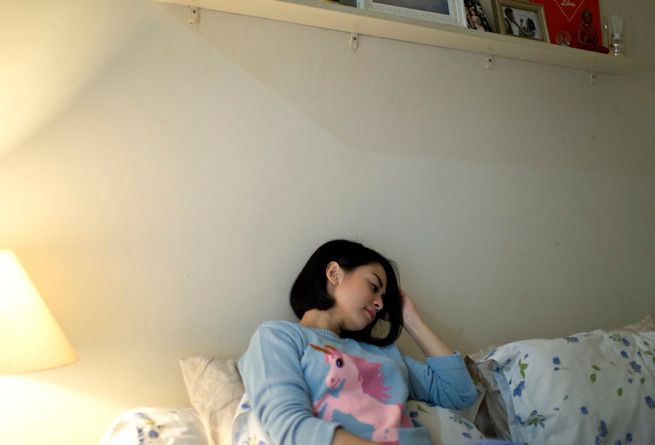 Sepertinya, aku terlalu suka sama sweater-sweater ini. Terlalu comfy jadi aku kesenengan sendiri. Hihihi padahal aku jarang banget pakai cute-cute sweater loh. Which one do you like? Black unicorn, maroon sheep or blue unicorn?
Buat yang mau pesan juga bisa langsung contact
Amore Knits
, totally worth it & harganya sangat friendly! Thanks for reading!