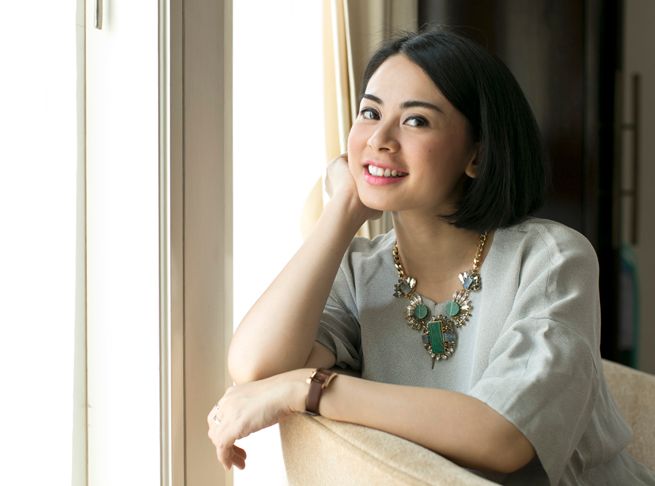 Hello, mungkin beberapa dari blog readers aku notice kalau aku lagi jarang ngepost artikel di blog dan foto
outfit of the day
. Jujur aja aku lagi gak mood banget 2 minggu kemarin,
lack of inspiration
sih sebenarnya, tapi untungnya sekarang udah balik lagi moodnya untuk ngelanjutin sharing dan ngasih
beauty tips
hihihi.
Aku juga lagi sibuk nulis untuk sebuah project dengan brand kosmetik kesayanganku, brand lokal loh, can you guess? :) Aku gak sabar proyek ini selesai pas akhir tahun, karena isi proyek ini lahir untuk menginspirasi orang banyak - terutama teman-teman yang masih sekolah dan kuliah. Pertama diajakin untuk ikutan proyek ini, aku kira akan ada blogger/influencer lain yang ikut berkolaborasi. Alhamdulillah aku dipercaya untuk mengerjakannya sendiri, tentunya dibantu oleh team dan teman-teman baru dari brand makeup tersebut. Happy banget, gak ada beban ngerjainnya!
Kamu juga bisa baca interviewku terakhir dengan Laila Achmad
disini
. Atau mau tau tentang travel essentials aku, bisa baca di
Bobobobo 10
(please click those link to read)
Selain itu, good news karena sebentar lagi album suamiku dirilis. Yang mau denger beberapa potongan lagunya bisa langsung ke
soundcloud.com/abenkalter
. Bangga banget sama Abenk, karena selama nemenin aku IVF, Abenk ngerjain artworks untuk albumnya plus aku juga bantuin motret untuk cover albumnya. Dari semua lagu-lagunya, dua lagu favoritku berjudul
Pinangan
dan
Lagu Rindu Untuk Dia
. Which one is your favorite?
Selain itu, aku juga mau bagi-bagi ide untuk menghabiskan weekendmu yaitu
Bobobobo Jakarta Dining Guide
. Lumayan banget ngasih aku ide mau makan dimana sama suami, soalnya kami kadang bosen dan kehabisan ide hihihi. Jangan lupa, kamu masih bisa pakai voucherku yaitu potongan 50ribu untuk pembelian di atas 300ribu loh! Kode vouchernya silahkan lihat di kolom sebelah kanan blog ini.
Okay, thanks for reading! Have a nice day and good luck!