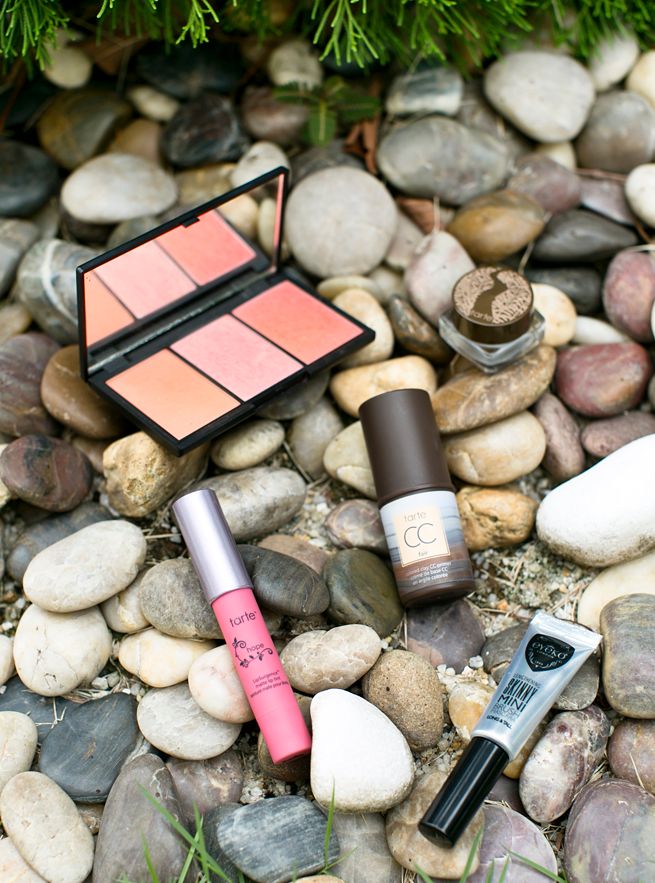 Untuk riasan sehari-hari, aku selalu berkiblat ke
natural look
. Sebenarnya sih, pengen banget kalau bisa gak pakai makeup kemana-mana. Tapi kulitku cenderung pucat, lagi sehat pun pasti dibilang kayak orang sakit kalau tampil 'polos'. Aku juga memang suka pakai makeup karena aku ingin selalu terlihat
fresh.
Karena hampir setiap hari harus bermakeup, aku selalu pilih makeup yang bahannya natural dan hasilnya pun natural.
Tarte LipSurgence Matte LipTint in Hope
Belakangan ini aku lagi tergila-gila sama produk Tarte yang diperkenalkan oleh trusted resellerku
@dejoyofmakeup
karena hasilnya yang natural, cocok dipakai sehari-hari dan dibuat dengan
natural ingredients!
Selain itu aku juga sering nambah koleksi Tarte sewaktu aku keluar negeri. Tarte Lipsurgence memang moist dan cocok banget untuk tampilan
fresh.
I already LOVE their LipSurgence - which I've reviewed on my blog
here
.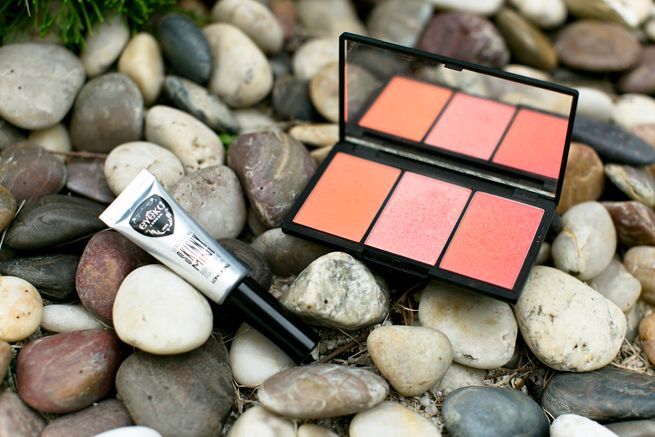 Sleek Blush by 3 in Lace
Untuk
blushes
aku suka sekali sama Sleek Blush by 3 -
the ultimate blush palette offering you three times the impact in one neat little compact!
Karena aku sering traveling jadi blushes ini paling sering aku bawa, karena aku bisa bergantian pakai
shades-
nya. Sleek juga mengklaim produknya halal dan vegan loh! Selain itu harganya sangat affordable :)
Eyeko Skinny Mini Liquid Mascara
Siapa sih yang gak butuh mascara dengan
travel or mini size
? Rasanya punya satu juga gak akan cukup hihihi. Aku iseng beli ini karena satu set dengan Eyeko Eyeliner, kebetulan memang mascara yang aku punya sekarang ukurannya besar dan gendut-gendut, terlalu makan tempat untuk dibawa di makeup pouch aku. It's a great mascara that produces a very long lash look - perfect for your everyday look! Gak gampang
smudge
tapi juga gak susah untuk dibersihkan.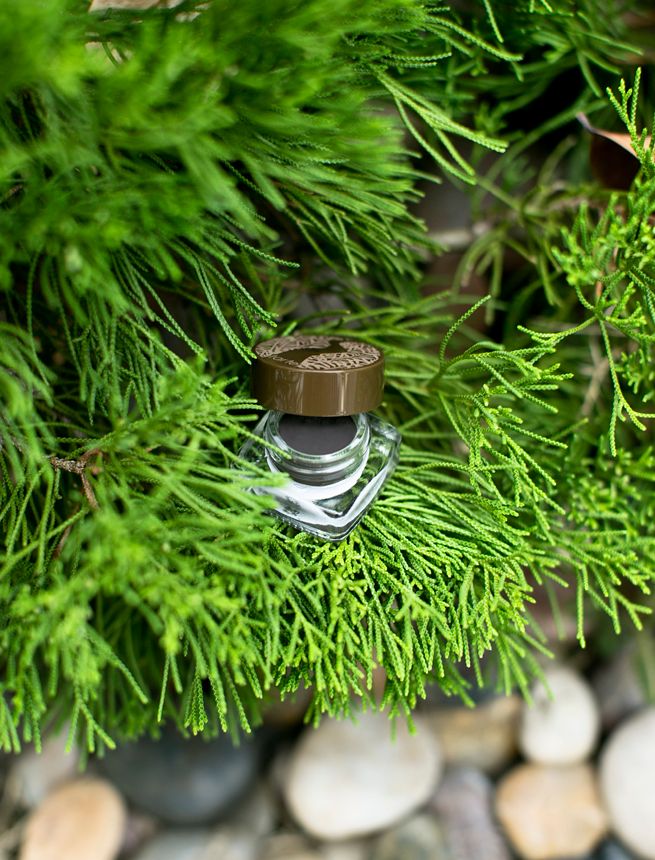 Tarte Amazonian Clay Waterproof Brow Mousse in Rich Brown
One of my favorite product ever! Kalo dulu aku fans beratnya Anastasia Dipbrow Pomade, sekarang aku lebih suka dengan Tarte. Aku inget banget waktu itu temanku pernah bilang,
aku mau sih nyobain Anastasia (Dipbrow Pomade) tapi kayaknya kalo pakai itu harus dandan heboh.
Sejak itu aku jadi mikir dan liat foto-fotoku yang lama, memang alisku selalu JEDAR dan dandan banget kalau pakai Anastasia. Beda sejak pakai Tarte, alisku terlihat natural tapi tetap lebih full. Dengan harga yang hampir sama dengan Anastasia Dipbrow Pomade, aku lebih milih produk ini karena dapat brush dan spoolie juga dalam satu set. Coveragenya bagus, Tarte mengklaim produk ini bisa stay beautiful all day - dan aku setuju. Gak luntur dan cocok untuk kulit kombinasi seperti kulitku. Ingredientsnya yang natural juga gak bikin alisku rontok.
Must have!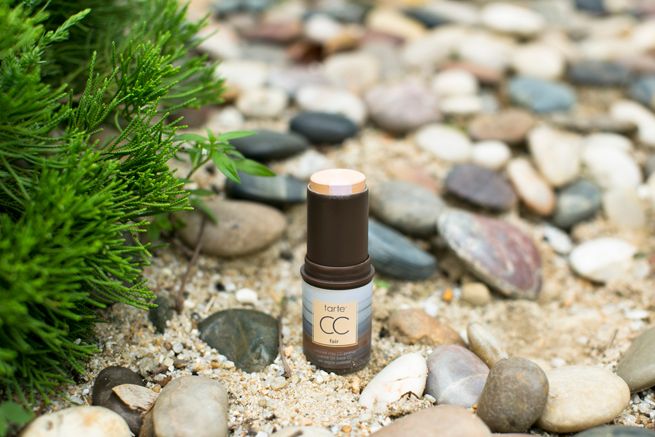 Tarte Colored Clay CC Primer
Please jangan eneg kalau aku bahas produk Tarte melulu, I love Tarte!
This powerful, multi-tasking, skin perfector brightens skin, evens skin tone, blurs imperfections and neutralizes any redness or discolorations. The oil-free, talc-free formula soothes skin as it glides and blends effortlessly for a smooth, even finish. Its "hourglass" applicator design delivers the perfect balance of color correction and coverage to adjust to your skin.
Primer ini bisa digunakan sebelum foundation atau digunakan sendiri saja. Berbeda dengan primer lain yang aku pernah coba, primer ini meninggalkan kesan soft dan matte finish - tapi bukan hanya sewaktu dipakai. Bahkan setelah seharian pun, primer ini masih terlihat natural dan gak bikin kulit wajahku
tambah berminyak
.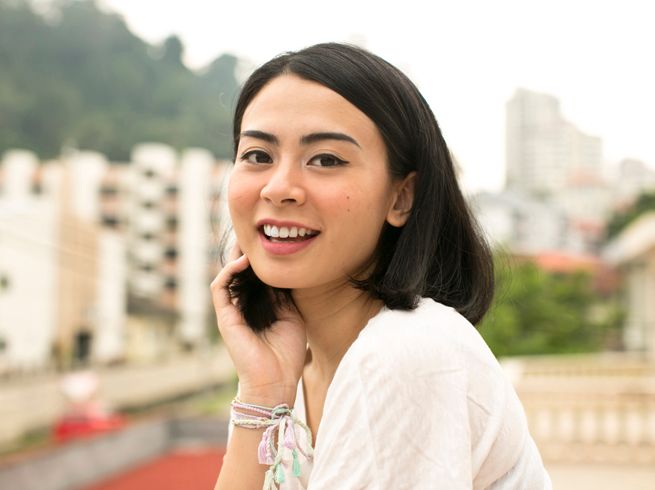 Satu lagi, produk yang belum dibahas dan ketinggalan di foto hihihi. Untuk eyeliner yang aku pakai biasanya ganti-ganti setiap hari, yaitu KOJI Line Beat 24H Long Lasting Eyeliner dan
Marc Jacobs
Magic Marc'er Precision Pen Waterproof Eyeliner.
ALL PICTURES ON THIS BLOG BELONG TO ALODITA.COM, UNLESS STATED OTHERWISE. DO NOT USE MY PHOTOS WITHOUT MY PERMISSIONS!