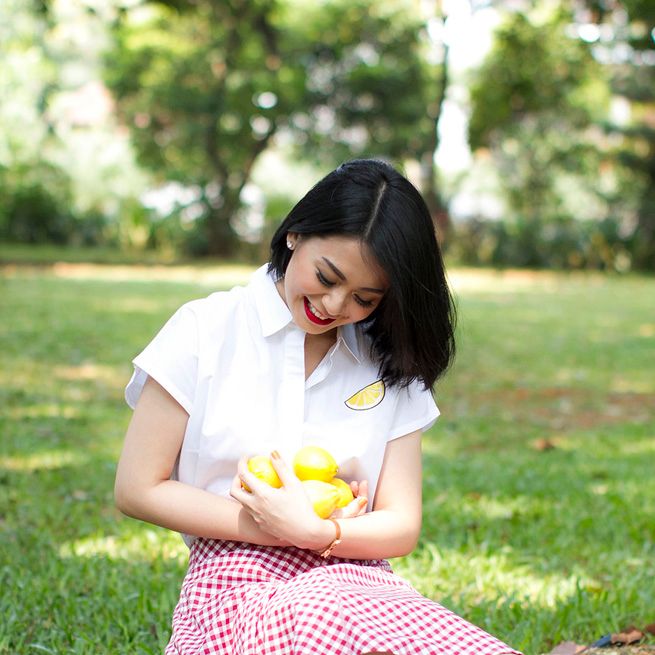 Last week I had an appointment with my doctor in Penang to continue the check up process before having the
IVF*
treatment. When the result came out, the doctor found out that there are cyst and fluid inside my uterus which, according to him, could possibly came from menstruation blood or blood that stuck inside of the uterus after I had
big surgery
on the previous four months. Those cyst and fluid are harmless, but they are possibly failing the IVF process that I'm going to take. I was surprised 'cause they weren't there when I had a medical check up last month.
Sometimes I thought, why problems keep on coming to me? I'd struggled in fighting the post-surgery pain from the previous surgery in Jakarta for one year and a half, suffering unrealistic pain during my periods for about eight months, having another painful surgery (more painful than Caesar since I had a vertical abdominal incision), and finally, facing the truth that I had to lose my fallopian tubes. As a result, I couldn't get pregnant naturally. I even haven't got pregnant once.
Doctor told me that there's a way to remove the cyst and fluid inside my uterus. He said that I have to get a small surgery, yet he needs to monitor my condition before doing so. Feels like all those that I faced and now facing aren't enough, I still have to do daily fertility injection to produce the eggs. The injection itself doesn't hurt, but what comes after the injection does. I always get dizzy, nauseous, and become extremely tired. All I want to do during those times would be taking a nap.
Telling you this story doesn't mean that I complain about my life.
I'm not sad. I'd been in that time long before now, so there's no point to be sad again and again. I don't blame God, nor anybody. At least, those problems got me thinking that this saying is true: "What doesn't kill you only makes you stronger." I feel stronger than I used to, I become immune to whatever kinds of pain. Even my doctor confuses those problems that I should go through. I'm a
"beautiful outside, dying inside"
according to him. I smile whenever I remember it. Well, it's not my heart that's dying, it's my problematic body.
All I could do now is praying for my health and becoming more concern on what I should consume—more vegetables and fruits! Not to forget to always get enough rest and leave the hard work for a while just like what doctor advises. Besides, I always try to do self-healing. You know, understanding what my body needs does help the healing process after surgery, physically and mentally.
I deliver this message to whoever reads this writing. I want to share my experiences with a lot of people, 'cause I know there are many people out there who face the similar problems like mine but have no place or even shy to share theirs. Well, sometimes the ones we expect the support comes from are not the ones who give it. The only person we should always ask for support is ourselves.
You may say,
"Andra, you look happy and healthy!"
or
"Oh, you're so glowing!"
, but in reality, the condition inside my body doesn't look like that. No matter what, I always try to have all positive mindset in facing problems. There's no need to be sad, why should I waste my time in blue? I'm thankful for I'm still able to wake up every morning, do my job, blog, think creative, inspire people through pictures and words, and I still have my family around. They make me feel as if I have nothing left behind.
The point is, whatever kind of problem you're facing, don't feel sorry yourself. Get over it and be thankful to God. Don't ever compare your life to others, don't think too much about money, get away from social media and people who spend their time gossiping.
Instead, make time for the ones that you care for and do the same for you. The ones who wouldn't stop
giving you support
and love you need. Spend your time to do something positive and think positive. Though you're facing a puzzling moment, just face it with a wide smile. :)
Thank you everyone for your love and support. And thanks for reading!
*IVF = IN-VITRO FERTILIZATION/BAYI TABUNG
PHOTO COURTESY OF COTTONINK.CO.ID - BY SABILA ANJANI