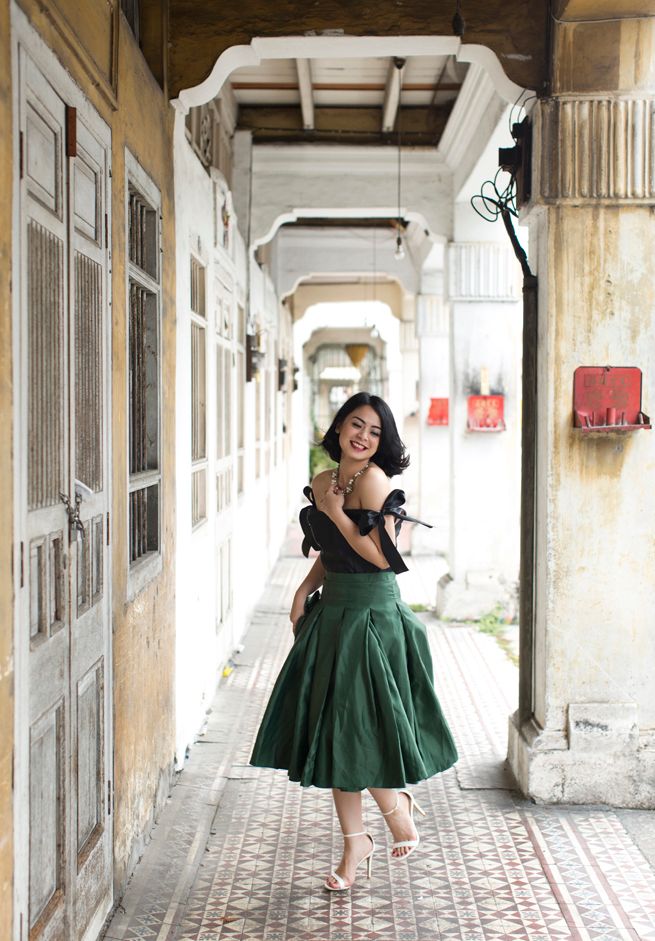 Last week I went to Penang with my husband for another
medical check-up
. We had planned to spend three days there, and you know what, I'm always excited to pack things especially outfits whenever I'm about to go somewhere. No exception on my previous visit to
Penang
. You know, whatever the purpose is, flying somewhere always makes me anxious about what I'm going to wear. I did wonder what I should wear whilst I wasn't queuing for the doctor and then… I saw this super lovely dress from
Jolie Clothing
by Ms. Stefani Tan. Whilst I normally wear casual attire, why didn't I give a try to something a little dressier?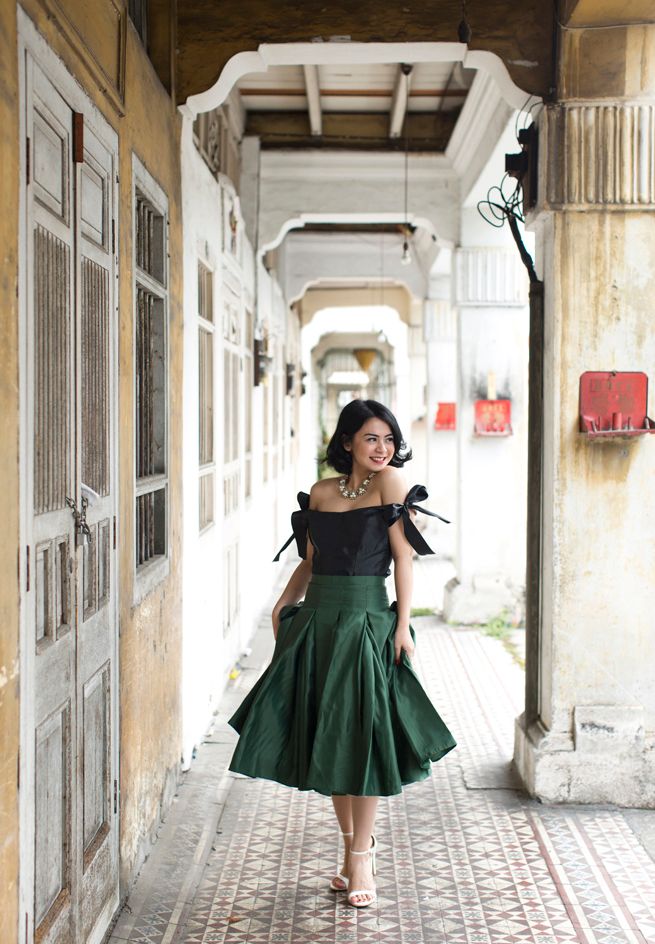 I believe that there's such thing called "fall in love at the first sight", 'cause that's what happened to me and the dress. There's something magical about this dress; it swayed elegantly when I walked and that made me feel beautiful, as if I was a duchess from dreamland hahaha. These ladylike pieces were gorgeous head turners!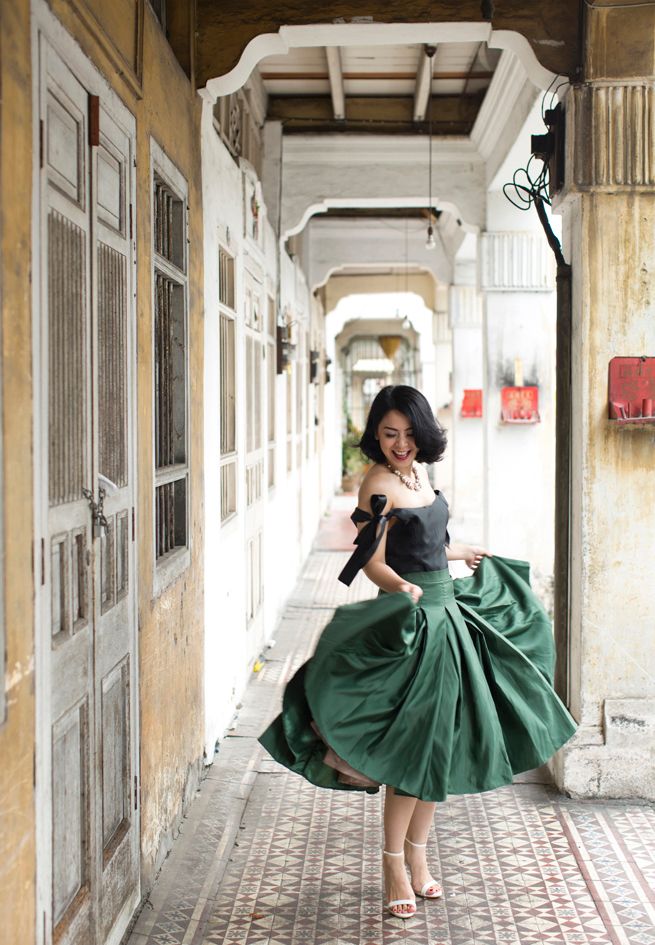 Well, actually what I was wearing wasn't a dress. The off-shoulder top one was the actual dress which I paired with
Jolie Clothing
's umbrella skirt. To give a more dramatic look, I didn't forget to polish the outfit by wearing a statement necklace. After all, elegance is never out of style, isn't it?
This post is sponsored by Jolie Clothing.