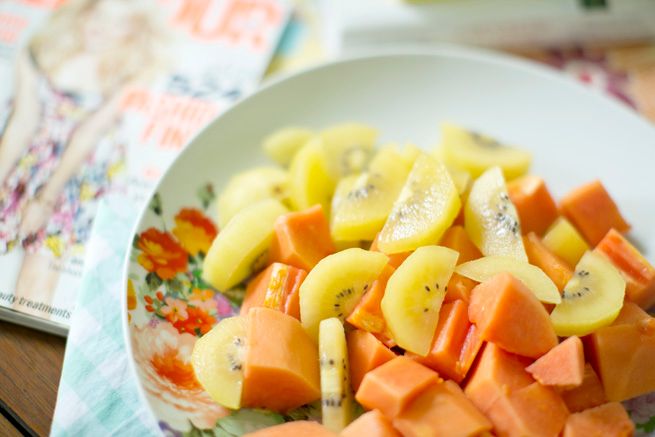 Breakfast selalu terasa sangat mewah kalau ada buah-buahan favoritku, pepaya dan kiwi. Dulu aku cuma tau buah itu bagus untuk kesehatan dan bagus untuk pencernaan aja, tapi makin kesini makin cari tau apa aja benefitsnya.
Ternyata, pepaya juga sangat bagus untuk kulit loh! Makanya gak heran kalau kita ke supermarket, banyak juga produk kecantikan lokal yang terbuat dari pepaya. Sedangkan, kalau kiwi benefitsnya ngga kalah juara. Selain kaya akan vitamin, ternyata kandungan vitamin C dalam kiwi itu 2x lipat dari buah jeruk.
Ada sebuah health message yang mengatakan,
"an apple a day keeps the doctor away"
tapi versi aku
"a kiwi a day keeps the doctor away!"
Aku setiap pagi harus
makan buah
, minum juice/smoothies dan makan
sarapan yang sehat
. Pokoknya setiap mau breakfast yang dipikirin duluan pasti buah (tentunya setelah
honey-lemon shot
). Kalau aku gak sarapan, ya ampun bisa pusing-pusing dan mood kacau seharian.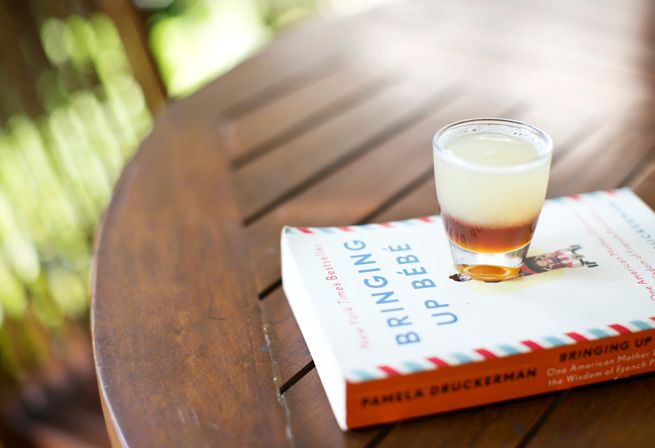 Breakfast yang sehat versi aku pokoknya ngga terlalu berminyak atau berat - dulu hobbynya sarapan bubur ayam/nasi goreng pakai sosis/kornet/mie instant (soto ayam aja bisa kayaknya pagi-pagi hahaha), sekarang udah jaraaaaaaaang banget!
Biarpun lagi traveling atau dimana pun aku tetap cari
healthy breakfast
hihihi. Ternyata memang sejak makan buah dan makannya diatur, badan terasa lebih ringan dan tentunya lebih fresh. Oiya, biasanya aku sambil breakfast, suka baca buku juga.
Minggu ini aku lagi baca Bringing Up Bébé dan French Children Don't Throw Food. Well I'm
not pregnant yet
(masih nunggu sampai perutnya kuat dulu baru bisa IVF), tapi dua buku ini eye-opening & inspiring banget!