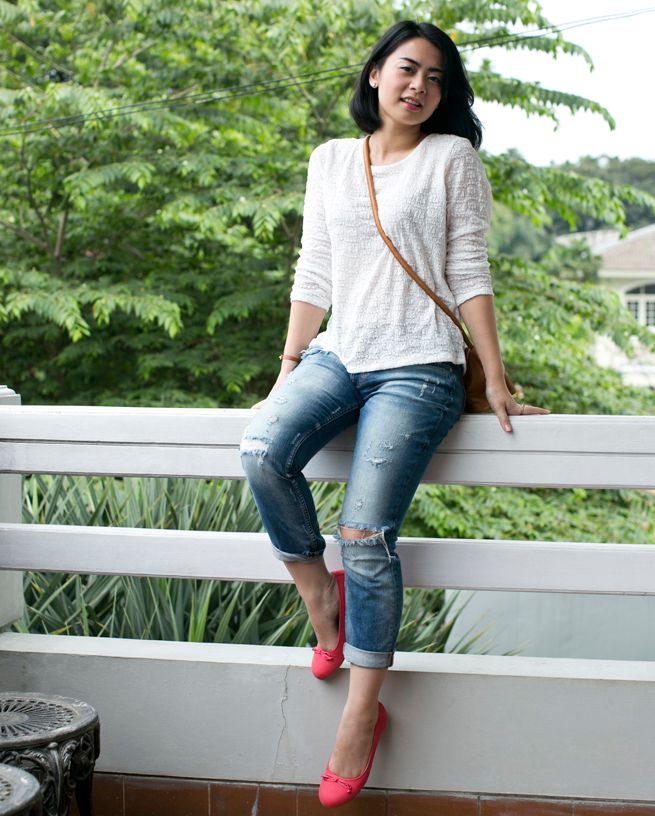 Minggu ini adalah minggu ketiga aku paska operasi besar. Yay akhirnya udah masuk minggu ketiga! Walaupun masih bisa belum terlalu banyak beraktifitas seperti dulu, paling ngga, aku sudah ngga ngerepotin orang lagi - terutama suami aku hihihi. Tapi selama 3 minggu ini proses pemulihan aku berjalan sangat lancar, ngga ada keluhan yang berarti selama post-surgery, paling belum bisa pergi keluar rumah setiap hari karena kalau kebanyakan jalan, bekas operasinya suka nyeri. Dokterku di Penang juga sempat e-mail aku untuk ingetin supaya aku tetap banyak istirahat (iya, dokternya yang email duluan :))
Selama proses pemulihan, salah satu hal yang bikin aku
concern
adalah aku ngga bisa pergi pakai sepatu yang terlalu tinggi dan sempit. Sedangkan sepatuku rata-rata
kitten heels
dan
wedges
, sisanya sandal jepit hahaha. Memang aku udah nyiapin semua sebelum operasi, nah, pas banget beberapa hari sebelum operasi aku ketemu seorang temanku yang mengenalkan aku
'Touch Collection'
dari
ECCO
. Tanpa pikir panjang, aku langsung ambil sepatu
ballerina flats
ini untuk dibawa pulang karena
post-surgery
aku yakin ngga bakal kuat pergi-pergi ke mall untuk cari sepatu yang nyaman.
To be honest, I always thought the brand was for older people who didn't care about style much but simply wanted a comfy shoes.
Tapi
ECCO
mengeluarkan
'Touch Collection'
yang desain-desainnya lebih
chic
, modern dan lebih anak muda.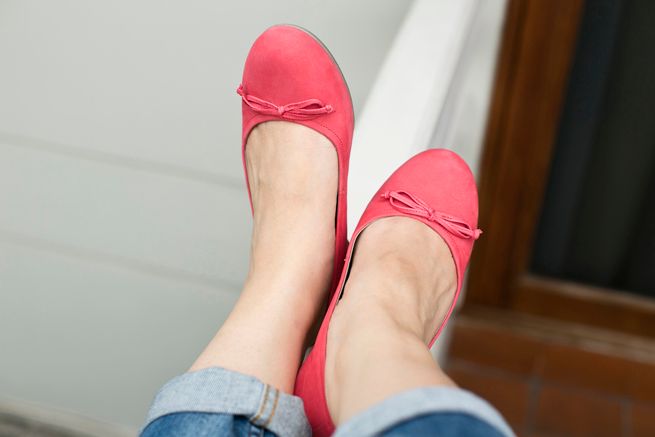 This shoes are super comfortable yet stylish!
Desainnya yang simpel dan feminim justru cocok untuk kasual maupun rapi.
Perfect pair for traveling
. Sepatu ini bahannya
soft
banget dan terbuat dari
real leather
. Alasnya juga empuk banget jadi bisa menopang kaki kita seharian tanpa berasa pakai sepatu.
Yang pasti
worth it
banget untuk dibeli karena sepatu ini bisa dipakai sampai lama banget dan ngga bikin kaki kamu lecet atau sakit.
Who said comfortable shoes can't be stylish?
ps: this shoes are better looking in person than in the picture, trust me!
Gandaria City
Kota Kasablanka
Lippo Mall Kemang
Senayan City
Mall Alam Sutera
Tunjungan Plaza 4 Surabaya