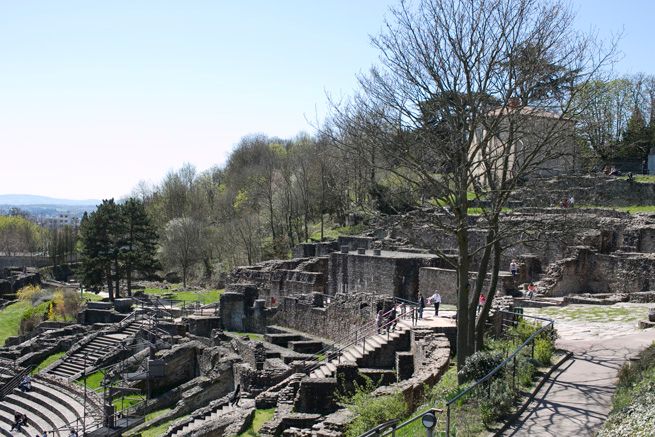 Hari kedua di Lyon, Perancis, aku dan ibuku jalan-jalan ke daerah bukit-bukit di atas Lyon. Tujuan kami hari itu mau liat
Basilica of Notre-Dame de Fourvière
dan
Ancient Theatre of Fourvière
, dua tempat yang katanya wajib dikunjungi pas di Lyon. Dari hotel kami, tinggal naik Métro dan ganti kereta di 2-3 stasiun buat sampai ke Fourvière. Begitu sampai di atas, matahari lagi terik-teriknya tapi mata langsung melek banget begitu liat betapa bagusnya Ancient Theatre of Fourvière!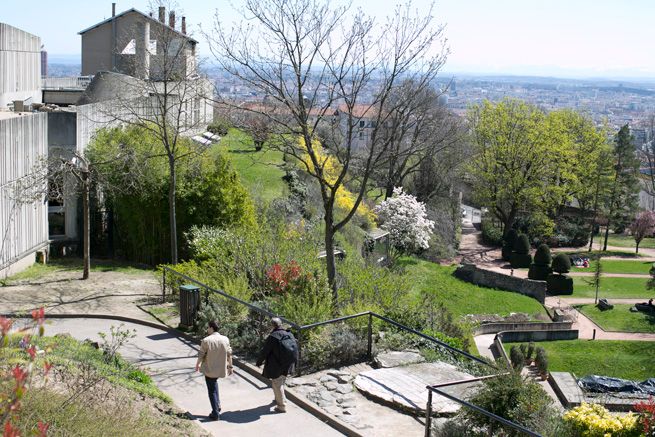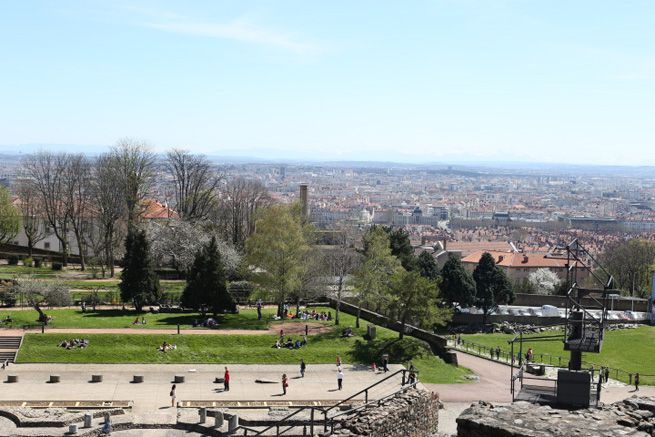 Bangunan ini peninggalan jaman Romawi dan sampai sekarang tempat ini masih dipakai untuk konser atau festival-festival musik. Duh senang ya liatnya.. Langsung ngebayangin
music festival
dengan
background
Borobudur. Hahaha.. berhubung hari itu lagi terik banget dan banyak orang yang tidur-tiduran di rumput, akhirnya aku sambil istirahatin kaki juga ikutan tidur-tidur deh di rumput.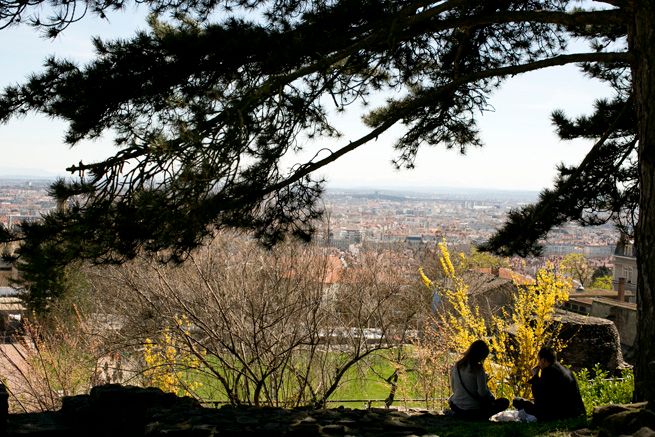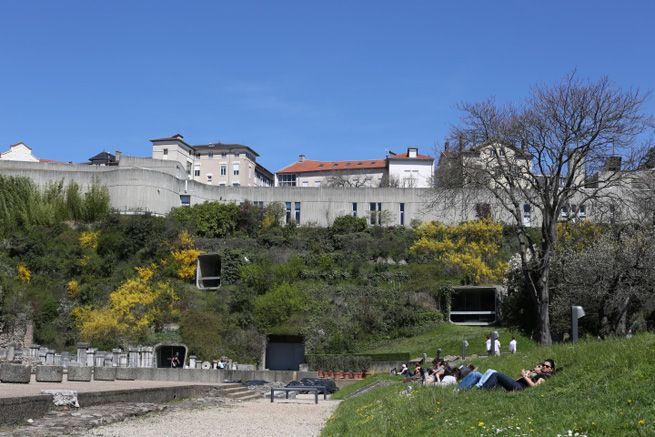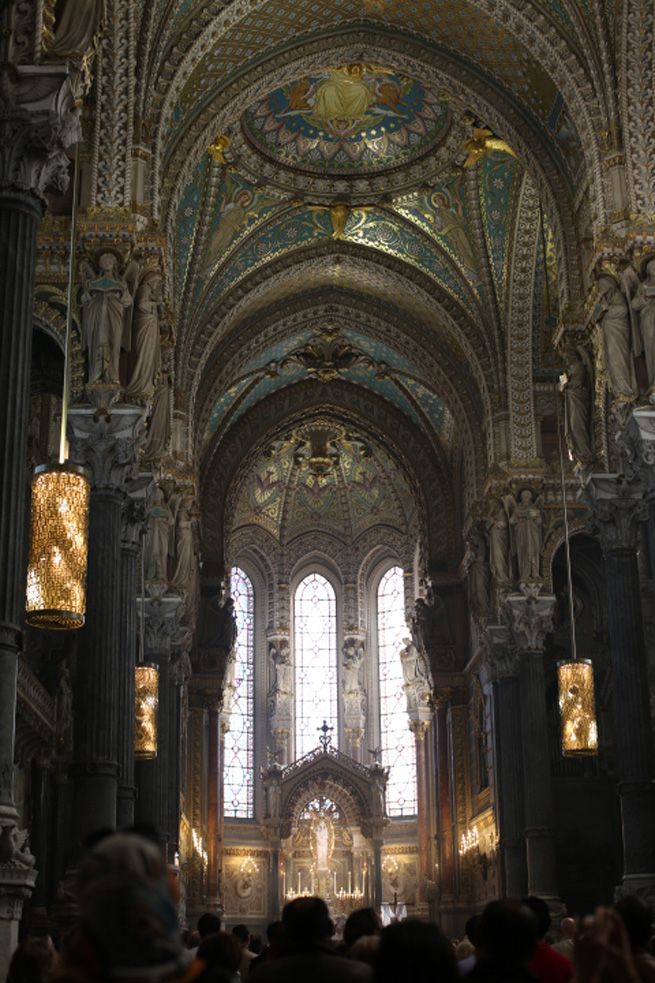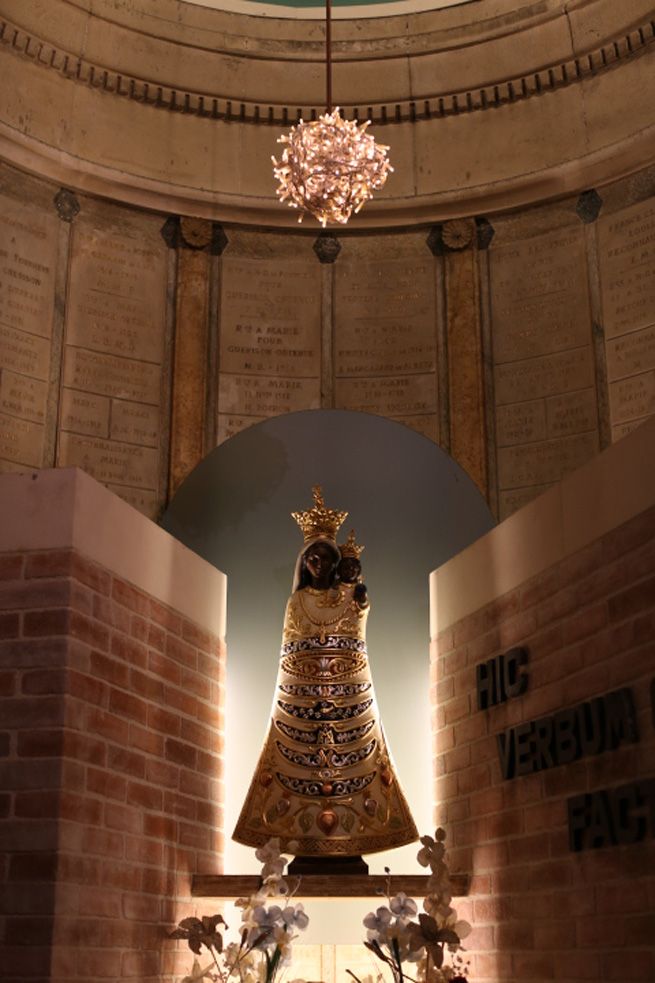 Setelah selesai menikmati dan menghabiskan waktu di Ancient Theatre of Fourvière, kami langsung ke
Basilica of Notre-Dame de Fourvière
. Sumpah dalamnya cantikkkk banget. Plus dingin hahaha. Kebetulan di dalam Basilicanya lagi ada acara doa, jadi aku cuma intip-intip sebentar dan langsung ke
basement
Basilica untuk muter-muter lagi.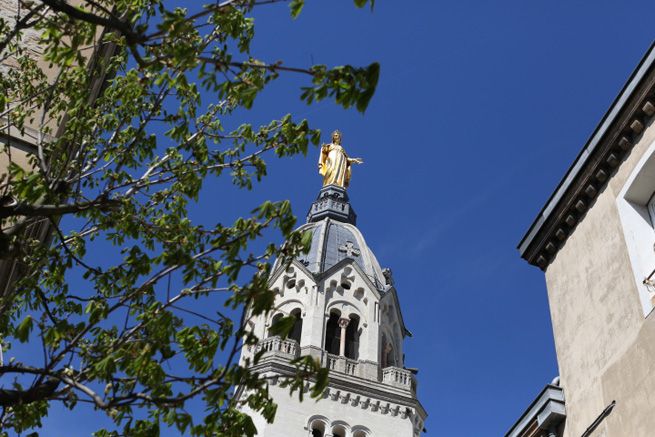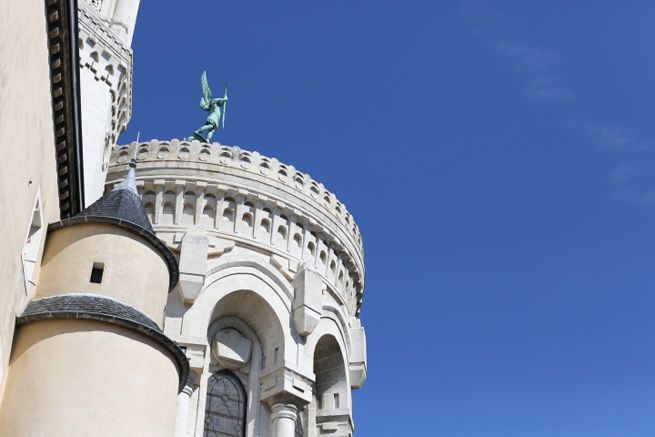 Kalau di luar Basilica, begini nih pemandangannya! Bagus banget ya langitnya.. Karena lokasinya di bukit jadi kita bisa liat seluruh kota Lyon dari atas. Setelah puas jalan-jalan di atas, kami turun lagi ke bawah naik Métro dan kali ini aku pergi ke tempat yang paling aku tunggu-tunggu di Lyon! Yuk baca kelanjutannya di post setelah ini yaa..