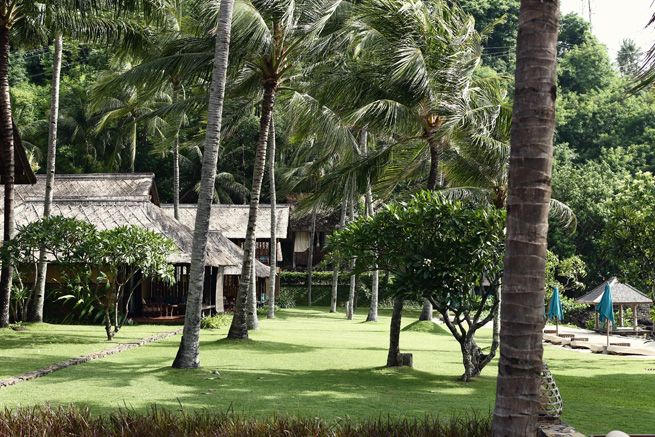 I think it's safe to say that I would choose Lombok over Bali as my more preferred holiday destination now.
Bali
has become too crowded, the traffic is insane and it's not the place for people who seek quietness, like me. Not long after New Year, my husband and I did a short getaway to Lombok, because every Christmas and New Year we've never gotten the chance to go on holiday. And then I found Jeeva Klui, a place I discovered from browsing through Agoda. We decided to make it our stay in Lombok throughout our 4 night trip.
When we arrived there, everything met our expectation and we were so excited and pleased. The surroundings and the simply stunning look, just what we needed. Every bungalow is like a territory surrounded by green grass and tropical trees. Away from the noises of the busy town, and to top it up, our charming stay is pleasingly spacey. As we embraced our first meeting with this lovely place, we admired the little pretty details; the wooden patterns, the woven fabrics with a touch of West Nusa Tenggara on every corner, the atmosphere, everything's wonderful.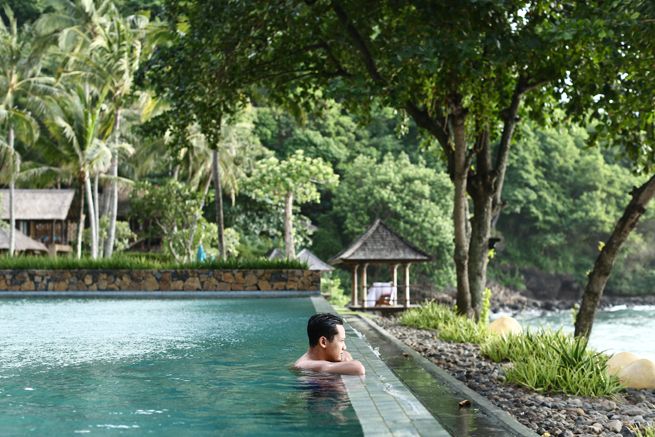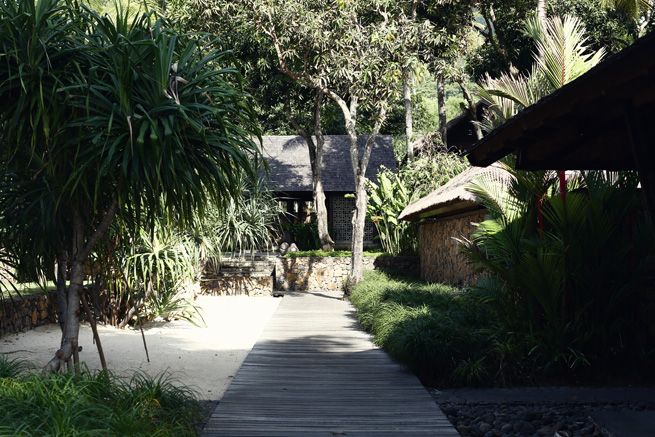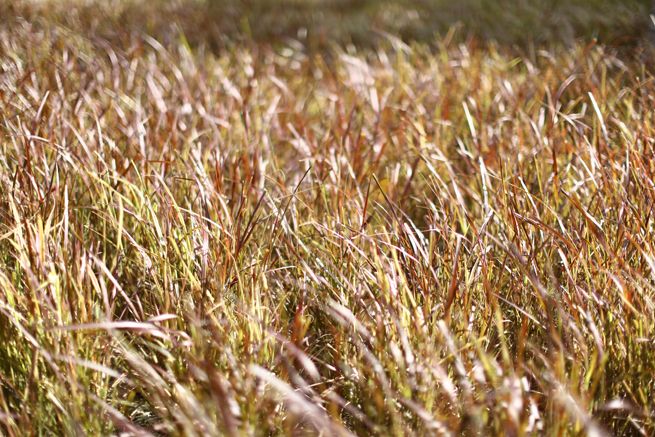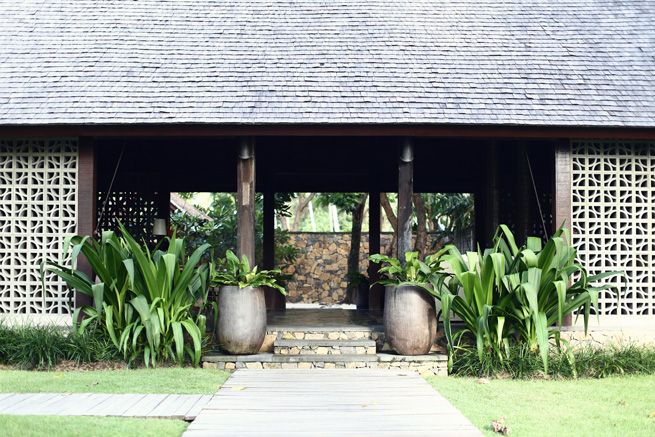 Our bed was also extremely comfortable that I think this was our first time being away from home and not miss our own bed, and we were provided couches that were just as comfortable on our terrace. Our most favorite thing was the bathroom and the huge toilet, not forgetting the open-air shower.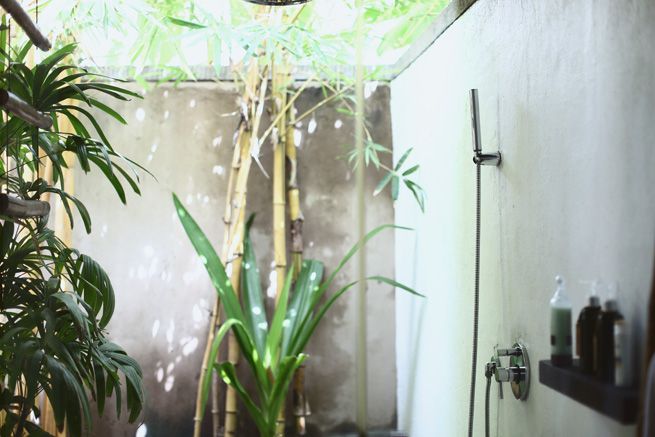 Jeeva Klui isn't as big as the other Balinese top hotels and resorts, but I think that's the main attraction. It makes Jeeva Klui unique and distinctive. Every time we took a stroll around the whole villa, we would bump into the same people and hotel staff and we would greet each other happily or even other visitors, in a way that's what makes Jeeva Klui homey and it's definitely a plus.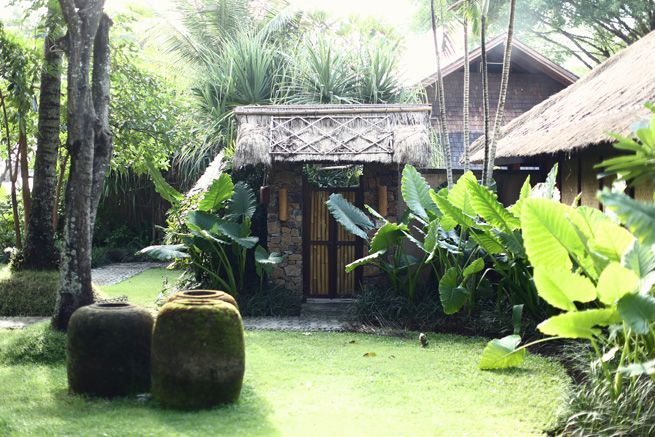 After lunchtime, my husband and I would play in the pool or have afternoon teatime with a little good read by our sides at The Waroeng. Sunbathing, munching on tropical fruits, sipping Lombok coffee, all the little happy things that made our short getaway very simple yet happy and absolutely satisfying.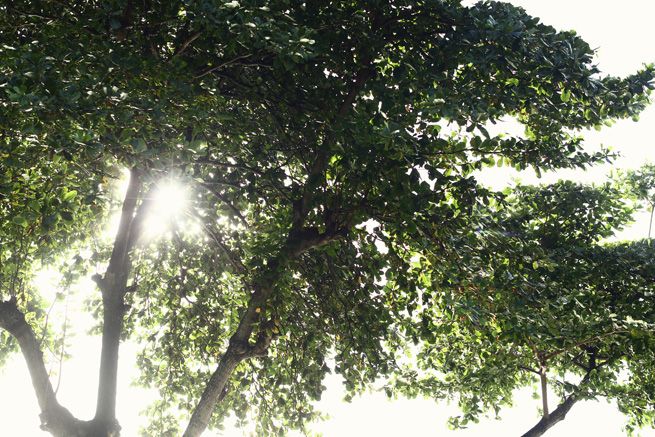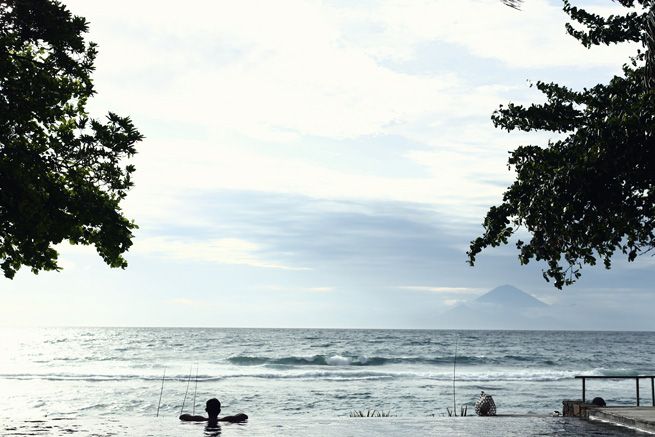 One thing I love the most about Jeeva Klui is undoubtably their ambience. I always adore such relaxed space especially the ones that have that essential strong bound with nature, not to mention the friendly atmosphere and well preserved condition.
I recommend Jeeva Klui Resort, not only because of their ambience, but also, just as importantly, their reasonable price. Go and check it out at
www.jeevaklui.com
and happy getaway!